Being medicinewise during COVID-19
Using your regular medicines during the coronavirus (COVID-19) pandemic | Updated 25 March 2020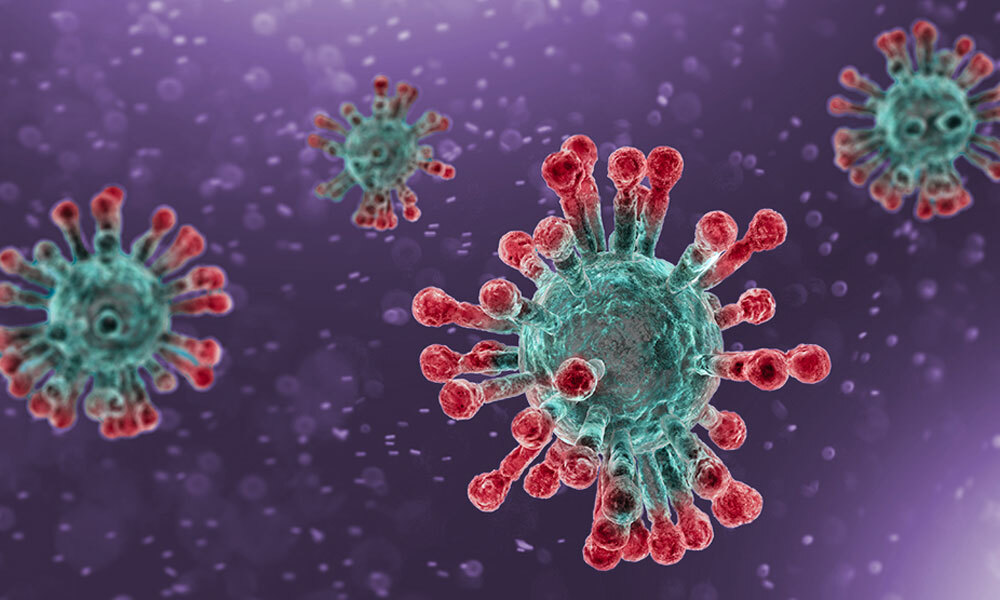 Coronavirus disease (COVID-19) is a respiratory illness caused by a new strain of a known virus.
This is a new and evolving situation, and advice is being regularly updated by the Australian Government and state and territory health departments.
While we don't know everything about this illness, we do know that there are important basic principles to remember about medicines to help you, and your family members, get the most out of your medicines safely.
Update your medicines list
If you take one or more regular medicines, now is the time to make sure you have an up-to-date list of all the medicines you take. This is important if you need to go to hospital unexpectedly or visit a doctor or pharmacist who is not familiar with your health status. Updating your medicines list is easier when you are feeling well, so now is the time to make sure yours is up to date.
A medicines list is a complete list of all your prescription, over-the-counter and complementary medicines. Record the active ingredient of each of your medicines, what the medicine is for, and how and when to take it.
If you care for someone, help them prepare a list of their medicines too, and make sure family members know where and how to access a copy of each other's medicines lists.
You can record your list of your medicines or the medicines of someone you care for in whichever way suits you best.
You can download a blank copy of the NPS MedicineWise medicines list or download the free MedicineWise app for your phone. The MedicineWise app can store a list of your medicines and general health information, schedule reminders and provide information on your medicines. It also helps people who care for loved ones who use multiple medicines manage a list on their behalf. Download the free MedicineWise app from Google Play or the App Store.
Most importantly, have the medicines list with you when you go into hospital, or visit or talk to your doctor.
Home supplies of medicines
Medicines play an important role in treating conditions and diseases. They help people to manage long-term conditions and to manage symptoms of short-term illnesses. However, there is no need to stockpile large quantities of medicines you or your family take.

There are regulations that limit how many scripts of a prescription medicine can be dispensed by a pharmacist at one time. These rules are important from a safety perspective.

Having much more than a month's supply of medicines is generally not necessary and comes with extra costs and medicine safety risks. Using our Medicines List, or downloading our MedicineWise app can help you and your family track your medicine usage, and get an idea of what a month's supply of medicines looks like. Speak to your GP or pharmacist if you have questions about your medicines and the amount you need.
The medicines, doses and strengths of medicines you need can change over time. Medicines you stockpile now may not be needed for you later and may go to waste.
Medicines expire. If you keep too many at home, they may sit in your cupboard for a long time, and before you know it, they may have passed their expiry date.
Make sure you know the active ingredient in the medicines you are taking. Having multiple packs at home containing the same medicine may cause confusion and make it more likely to accidentally double dose on a medicine, which can be harmful

Having more medicines in the house increases the risk of them falling into the wrong hands. A child or pet may accidentally take them and have unwanted or dangerous side effects.
Buying extra medicines can involve extra financial costs. NPS MedicineWise has information on keeping your medicine costs down.
Pharmacies remain open
On 23 March, State and Federal governments announced that pharmacies will remain open, as essential services, although other non-essential businesses must close to slow the spread of the virus.
Customers must remain 1.5 metres away from other people, and there should be no more than 1 person per 4 square metres in any shop.
Limits in place for certain pharmacy medicines
New restrictions for hydroxychloroquine and salbutamol now in place
From 24 March 2020, new federal legislation is in place to limit the availability of two medicines that have seen increased demand in recent weeks due to the COVID-19 pandemic. The legislation has been implemented so that these medicines continue to be available for Australians who need them for ongoing medical conditions.
Hydroxychloroquine is the active ingredient in medicines used for the prevention and treatment of certain types of malaria, rheumatoid arthritis and other conditions. Medicines containing hydroxychloroquine are in Schedule 4, meaning they are available only with a prescription.
From 24 March 2020, treatment with hydroxychloroquine will need to be authorised first by certain specialists before ongoing prescribing by a general practitioner can occur.
Currently, hydroxychloroquine is being tested as a potential treatment for people infected with the SARS-COV-2 virus. No recommendations have yet been made regarding dose, frequency or duration. Use of this medicine for the prevention or treatment of COVID-19 outside of clinical trial research is off-label.
Salbutamol, also known by brand names such as Ventolin, Asmol and Airomir, is the active ingredient in medicines used to treat symptoms of asthma and other airway diseases. Medicines containing salbutamol are in Schedule 3 (also known as Pharmacy Only Medicine), meaning the medicine is available from a pharmacy without prescription, but requires a discussion with a health professional first.
From 24 March 2020, supply of this medicine is limited to 1 primary pack per person for people with evidence of a medically diagnosed lung condition or people who have previously been supplied this medicine from the same pharmacist.
People legally authorised to use or supply this medicine in the practice of their profession will still be able to access this medicine, and it will also still be available as a first aid medicine for institutions including schools, childcare services and workplaces.
For more information on the new changes go to the Therapeutic Goods Administration website
Asking questions about your medicines
Speak to your GP or pharmacist if you have questions about your medicines and the amount you need. You can also call the NPS Medicines Line on 1300 633 424 (1300 MEDICINE) if you have questions about prescription, over-the-counter and complementary medicines.