Antiviral treatments for COVID-19
The number of antiviral medicines receiving approval for use in Australia for people with a COVID-19 infection is growing. Some are for use in people who are already in hospital, others can be prescribed to people still in the community who may be at risk of developing more severe symptoms.
Find out more about these and other medicines helping to treat COVID-19 in the pages, resources and links below.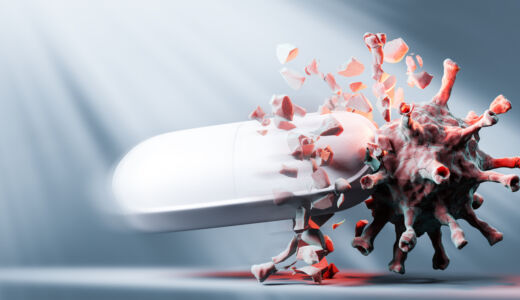 Two new oral antiviral medicines have recently been approved for use in Australia.
An advantage of the oral antiviral medicines is that many people (at risk of progressing to severe disease) will be able to receive treatment for COVID-19 in their own homes, without the need to travel to hospital for treatment as an inpatient.
Antiviral medicines (oral and IV) are not a substitute for vaccination and do not replace the need for vaccination.
Not everyone diagnosed with COVID-19 will need an oral or IV antiviral medicine. These treatments will be of most benefit to people at greatest risk of progressing to severe disease, or who are in hospital with severe disease.
Podcast
In this episode, NPS MedicineWise medical advisor Dr Caroline West speaks with Prof Sarah Hilmer and Prof Josh Davis, members of the National COVID-19 Clinical Evidence Taskforce Guidelines Leadership Group. They give an update on the new antiviral treatments now available and answer some frequently asked COVID management questions.
See here for CPD details
Information about antiviral medicines for COVID-19