Is ivermectin a cure for COVID-19?
Ivermectin is being suggested as a possible treatment for COVID-19. We examine the current research about this established antiparasitic medicine.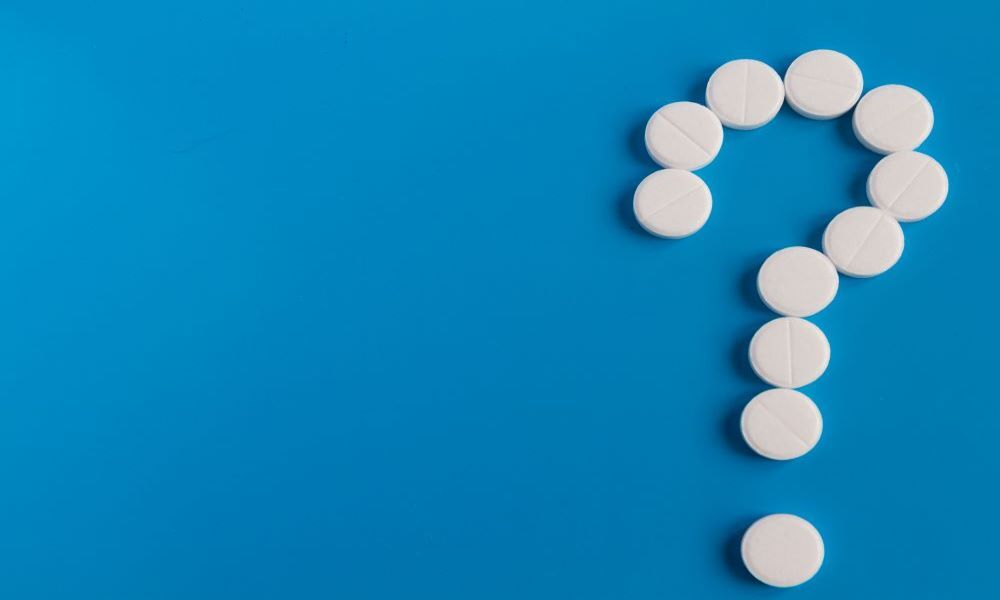 Ivermectin is the latest medicine to make media headlines as a treatment for COVID-19. What does the research show so far, and could this medicine really be a cure?
Why is the media interested in ivermectin?
Since the pandemic began, researchers have been busy trying to find medicines that can prevent, or treat, a COVID-19 infection.
Some researchers, such as vaccine scientists, are focused on making new medicines. Other researchers are investigating existing medicines, to see if they can be 'repurposed' as COVID-19 treatments.1-3 This is a long process. Many medicines tested will not be successful.
This year has been challenging for everyone, leaving the general public waiting for any good news stories. So, in the rare instances when positive-sounding research emerges, it quickly makes media headlines.
This has been the case with ivermectin.
Isn't ivermectin a lice treatment?
Ivermectin is the active ingredient in medicines that treat human and animal diseases caused by parasites (eg, mites, lice, nematode worms).1,3-5 It has been available for these conditions for many decades.
Ivermectin is not commonly used to treat headlice in Australia, but is available for this use in other countries, including the USA.
What does this have to do with COVID-19?
In April 2020, Australian researchers published results from a laboratory experiment showing ivermectin could stop the SARS-CoV-2 virus from multiplying in animal cells under a microscope.6 This discovery was exciting, however even the researchers themselves have cautioned that this one study is not enough to prove the medicine will work against COVID-19 in humans.7 The experiment was performed on monkey cells in test tubes, and the dose of ivermectin used was a lot higher than has ever been given to a human.6-8
More work needs to be done; first, to see if ivermectin works on the SARs-CoV-2 virus in humans, and second, to see if there is an effective dose that is also safe. This type of research will involve clinical trials to study the medicine in human subjects.
Clinical trial evidence is important because people with COVID-19 may already be very unwell, and should not take a medicine that might make them sicker.
Has it already been used for people with COVID-19?
There are some media reports about health professionals in Australia and overseas having 'success' using ivermectin as part of COVID-19 treatment.9,10 There are also preliminary trial results that suggest no benefit from this medicine,11 or possibly a shorter hospital stay.12
At the moment, publicly available details about these cases and trials are limited or have not been peer-reviewed (looked at carefully by experts to make sure the data has been analysed correctly and completely).
So, currently there is no clear information that confirms whether ivermectin works as a COVID-19 treatment. Instead, there are still plenty of questions that need to be answered by well-run and correctly planned clinical trials. These questions include:
what are meaningful results that show benefit with this medicine?
what is a safe dose to use?
should other medicines be given as well?
are there side effects that are harmful?
can it be given to all patients with COVID-19?
Human clinical trials that include ivermectin as a treatment for COVID-19 are now underway.
Ivermectin is approved in Australia but not for COVID-19
Before a medicine can be sold in Australia, it must be approved by the Therapeutic Goods Administration (TGA), a division of the Australian Government Department of Health. The TGA looks at clinical evidence to assess:
how effective the medicine is for specific uses, and
how safe the medicine is.
This information helps the TGA decide who can use the medicine, what doses can be made available, and also what conditions the medicine is approved to treat (these are called indications).
In Australia, ivermectin is approved as a treatment for scabies, the tropical diseases onchocerciasis and strongyloidiasis, and a skin condition called rosacea.13,14 It is considered a safe treatment when used at the correct doses for these conditions.
Ivermectin is only available on prescription.
Ivermectin is not approved to prevent or treat COVID-19. The safety and effectiveness of this medicine for non-approved conditions is unknown.
Does ivermectin have side effects?
Some side effects that may be associated with ivermectin include:
painful joints or muscles
unusual tiredness or weakness
skin rash or itch
headache
nausea, vomiting, stomach discomfort
dizziness
swelling of the face or the legs
worsening asthma.13,14
Some of these side effects are likely a reaction to the parasite (worm or mite) dying. The side effects are usually temporary.
What medicines can treat COVID-19?