NPS MedicineWise CEO to step down effective July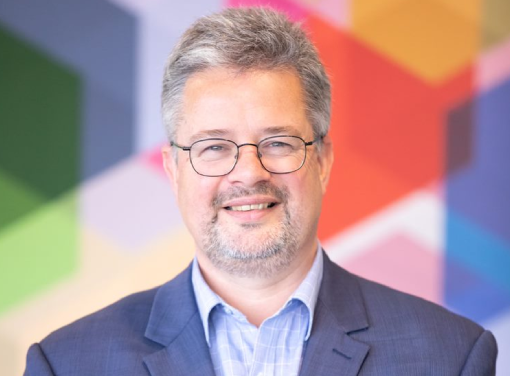 NPS MedicineWise Chief Executive Officer, Adj A/Prof Steve Morris will step down from his role at the end of July 2021 to take up a new position in his home state of South Australia as CEO of Arthritis SA, which will also allow him to focus on supporting his family and caring for a family member.
NPS MedicineWise chair and GP Dr Andrew Knight thanked Steve for his leadership and guidance since September 2018.

"We are very sad to see Steve go, however we understand and applaud his decision to prioritise his family member at a challenging time," said Dr Knight.

"I'd like to acknowledge the extraordinary contribution Steve has made as CEO of NPS MedicineWise. He has led the organisation through some very difficult challenges to now be in a good position to continue to deliver on its role as a steward of quality use of medicines in Australia and fulfill its mission to improve the health of Australians through the safe and wise use of medicines and other technologies.

"In particular Steve has led the transformation of the company to respond positively and meet the challenges of a Department of Health review of the organisation and reduced funding. We continue to deliver the crucial work of supporting general practice prescribing decisions and providing research quality primary care data through the MedicineInsight program. At the same time he has led the evolution of the work, impact and reach of the organisation through new programs with specialists and in critical areas such as aged care. He has maintained a focus on ensuring consumers are an absolute focus of the work of the organisation and on working collaboratively with stakeholders to amplify and build collective impact. Much of this change has been achieved over the past year despite the impact of COVID 19.

"During his tenure at NPS MedicineWise Steve often urged health professionals to take up the opportunity and obligation to maximise the safe, effective and optimal use of medicines to improve health outcomes.

"I would like to wish Steve all the best both for his new role and also with his ongoing family and carer responsibilities," said Dr Knight.

"It is with genuine sadness that I'm stepping down from this role at NPS MedicineWise. I hope I have contributed to the ongoing impact of NPS MedicineWise and I'm pleased to be leaving the organisation in a good position to continue and enhance its role," said Mr Morris.

"I am truly grateful for the support that the committed and dedicated staff of NPS MedicineWise have provided me in my time as CEO.

"My new role, closer to home, will allow me to also focus on caring for a family member who is dealing with the challenges and opportunities of living with autism.

"I truly believe NPS MedicineWise plays a unique and impactful role in the Australian health system and is well positioned to continue to support quality use of medicines across all settings in Australia," he said.

The NPS MedicineWise board will immediately commence recruitment for the Chief Executive Officer role.
Media contact
Stephanie Childs, NPS MedicineWise Communications & PR Manager: (02) 8217 8733, 0419 618 365 or [email protected]