Independence and trustworthiness remain core to NPS MedicineWise
In 2016 media reports claimed NPS MedicineWise had sold its soul to big pharma by 'selling access to our data program'. Dr Lynn Weekes, NPS MedicineWise CEO, sets the record straight.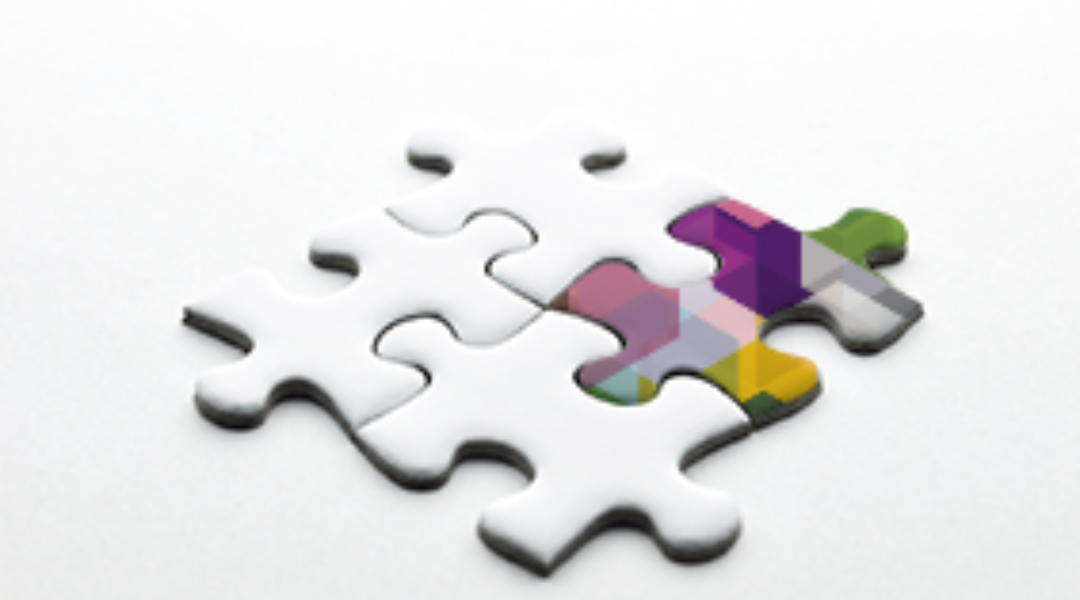 By Dr Lynn Weekes

Recent media reports may have you believing that NPS MedicineWise has sold its soul to big pharma. Don't believe everything you read …
Over the past few days, media reports have claimed NPS MedicineWise is 'selling access to our data program' and 'taking drug company cash to educate GPs'.
Naturally this has set alarm bells off for some, and I'd like to set the record straight and clarify this situation directly with you.
Key points
Claims that we are selling data and 'selling out' to big pharma are misleading and simply do not reflect the real situation.

All decisions we make about working with different customers carefully consider our independence, integrity and longstanding trust with health professionals and the Australian community and we will not compromise this.

Delivering programs of the highest integrity, based on evidence and supporting health professionals to optimise health outcomes is our continuing priority.

MedicineInsight is subject to rigorous and ethical data access and governance and is only used for public good.

The landscape is shifting and new models of support for high-quality health professional education are emerging in response to community concerns.

NPS MedicineWise has a long track record of providing high-quality, independent and evidence-based information and education to support quality use of medicines and medical tests. Every year our staff are welcomed into practices all across Australia who value our unbiased and independent education to help them navigate the constantly changing therapeutic landscape.
We don't take our responsibilities lightly. Delivering programs of the highest integrity, based on evidence and focused on supporting health professionals to optimise patient outcomes is at the heart of what we do.
As a not-for-profit, most of our funding comes from government. There are some who have argued for a long time that we cannot be truly independent because we are funded by government and are therefore nothing more than a 'mouthpiece'. Our independence is again being called into question by some because we have been awarded an independent medical education grant by GSK. We have never compromised our principles in terms of our independence, whether we're funded by government or a commercial company.
So what are the facts?
Fact 1: We applied for* and were awarded an independent medical education grant from GSK to support improved COPD management in primary care. The nature of this arrangement means the program is designed and run completely at arm's length from the funder.
The decision by GSK at a global level to support independent, arm's-length third-party education via independent medical education grants separates its responsibility to support safe, effective and quality use of medicines from its product marketing. This separation is an important step forward by industry and I have no doubt other companies will follow suit. The benefit of this model for the broader community is that there will be increased funding and access to high-quality, objective and independent education for health professionals, but I also recognise it is a significant paradigm shift for the health sector and there is a degree of skepticism.
COPD is an area of high priority for us, as there is widespread confusion about therapeutic options and appropriate management within the primary care environment. This grant offered an opportunity for us to immediately address some significant quality use of medicines issues, and inform and enhance the national, government-funded program we are developing to roll out in 2017.
NPS MedicineWise employs very stringent criteria around its involvement in any commercially-funded work and only accepts work where there is alignment with our values, principles and mission. We walk away from potential customers who don't understand this or seek undue control over program design or content, without a moment's hesitation.
Information about the independent medical education grants program is available here.
For those who doubt the degree of control we retain, you can read an excerpt from our formal agreement with GSK, clearly specifying the terms around independence.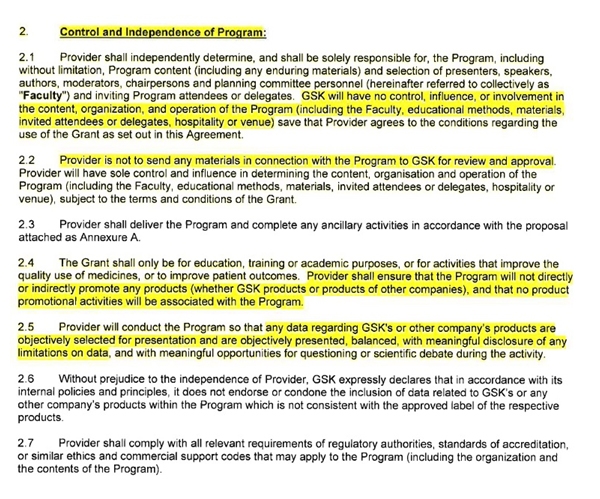 * Application was made by VentureWise Pty Ltd, a wholly owned subsidiary of NPS MedicineWise.
Fact 2: MedicineInsight is subject to stringent ethical and data use governance, and is only used for public good.
MedicineInsight is our flagship primary care data program. Around 560 general practices take part in this program, contributing de-identified patient data that are analysed for postmarket surveillance reports, insights into patient care, and for practice-level reports to support quality improvement and patient management. It is a unique longitudinal, nationally representative primary care data set for Australia and has significant potential for enabling data-driven improvements in health outcomes.
MedicineInsight is subject to stringent ethical and data governance frameworks, and agreements in place with participating practices who are the data owners. The principles for access to de-identified aggregated data and specific requests for insights from the dataset must undergo a rigorous and formal approval process. This includes requests from government, researchers, academics, health service providers and commercial companies.
As you can imagine there is a lot of interest in this dataset to inform research, health policy and evidence-based care, as well as to support quality improvement. Reports suggesting NPS MedicineWise is selling data are misleading. NPS MedicineWise has substantial data analytics and intelligence capability and adopts a user-pays model for the work we undertake on behalf of external parties. Outputs are reports and insights, not patient data. All data held by NPS MedicineWise are de-identified.
A list of all projects approved by the Independent Data Governance Group is transparently posted on our website. The only project funded by a commercial company and approved to date was conducted with the full knowledge and consent of the participating practices who specialise in HIV management. The aim was to assess management of renal toxicity in primary care relating to a specific medicine. More information about this project is available in the frequently asked questions below.
Fact 3: NPS MedicineWise has at its core supporting health professionals and consumers to make the best health decisions – informed by evidence-based, trustworthy and objective tools, resources and programs.
I acknowledge the validity of peoples' perceptions and concerns when it comes to questions about our independence. The reality, though, is the approach we take to determining areas where we will work is based on evidence of a quality use problem, extensive formative research and consultation with primary care providers, consumers and expert advisory groups – not by customer dictate. We have never compromised our principles in terms of our independence, whether funded by government or a commercial company. Anyone who has participated in our programs understands the quality and independence of the information provided, and the emphasis on translating guidelines and evidence into everyday practice.
Where to from here?
I hope that the trust we have built over the past 18 years with Australian health professionals will withstand this shift in the landscape. We understand the value you place on our independence. We also take our role as a careful and ethical data custodian for the MedicineInsight program extremely seriously. The decisions we have made around working with commercial customers have been thoroughly weighed and considered in line with our principles and with due respect to our audiences and data owners and the trust they have placed in us.
We pride ourselves on our objective, unbiased and evidence-based approach to supporting better health decision making by health professionals and consumers, and are very proud to be an independent source of high-quality information and support for Australian doctors and other health professionals. This remains core to our mission and purpose.
I can assure you of our commitment that any programs and interventions we provide to health professionals will always be evidence based, independent and of the highest quality, regardless of the funder, and we will continue to be fully transparent with you.
Frequently asked questions
What is VentureWise and what is its relationship to NPS MedicineWise?
Late last year the NPS MedicineWise Board resolved to establish a commercial subsidiary as a small start-up to look for opportunities to diversify funding sources and support the organisation's financial sustainability. Set up and announced earlier this year, VentureWise is wholly owned, independently run, and has the mandate to explore commercial opportunities with a broader range of paying customers, including the pharmaceutical sector, health service providers and health insurers. It was established to leverage the expertise across the MedicineWise Group to work with new customers and in different markets.
All of its activities remain consistent with the mission of NPS MedicineWise to help people make the best decisions about medicines and other health choices.
NPS MedicineWise is a not-for-profit. Why do you need a commercial subsidiary?
NPS MedicineWise is an independent, not-for-profit, non-government organisation. The majority of our funding comes from contracts we hold with the Australian Government Department of Health but we also receive funding from other government and non-government customers.
The nature of our funding means that we focus our efforts in specific areas in order to deliver on the requirements of each contract. In reality this means we cannot always work in areas where we know we can make a positive difference for health professionals and consumers, and to facilitate this we need to secure alternate funding or fund it ourselves.
Establishing a small start-up subsidiary allows us to leverage our capabilities with new markets and new customers. In this way we can generate income to be reinvested in our work, to enhance our ability to deliver on our mission. It does not compromise our not-for-profit status , but rather is designed to contribute to the ongoing sustainability of our organisation.
Why did NPS MedicineWise accept funding from a pharmaceutical company for a MedicineInsight project?
To date only one project funded by a pharmaceutical company has been approved by the Independent Data Governance Group. It determined that the project is aligned with the aims of MedicineInsight to improve quality, healthcare and patient safety, and the ethos of using the data for public good.
What has been funded by the pharmaceutical industry?
To date, two projects in total have been funded by pharmaceutical companies. A summary of these is below.
1. Educational program 'Managing COPD: stepping up treatment'
Funded by GSK through an independent medical education grant
Program aim: To address quality use of medicines issues related to pharmacological treatment via inhalers of patients diagnosed with stable COPD.
Program summary: Structured around the Australian COPD-X guideline, this program addressed a number of quality use of medicines issues, including stepwise medicine management, confusion about different inhaler devices and correct use, and avoiding double dosing from using multiple devices containing the same medicine class.
Scope: Around 200 practices will have a small group case-based meeting. This involves review of case studies, and participants are provided with a summary of the COPD-X guideline and summary of inhaled medicines for COPD developed by NPS MedicineWise.
Priority: NPS MedicineWise will roll out a comprehensive national COPD program related to our Department of Health contract in 2017. This program will build on the quality use of medicines issues identified by the current program, but with the addition of consideration of the place of spirometry in the diagnosis and assessment of COPD. It will be delivered Australia-wide and will be further supported by online learning tools, publications and resources.
2. MedicineInsight research project: Assessing the management of renal toxicity in primary care associated with Stribild
Project aim: To assess the management of renal toxicity in primary care associated with Stribild to support the medicine's risk management plan. (Stribild tablets contain 300 mg tenofovir disoproxil fumarate / 200 mg emtricitabine / 150 mg elvitegravir / 150 mg cobicistat)
Program summary: To assess whether prescribers are managing the renal toxicity risks associated with Stribild appropriately through analysis of MedicineInsight data. Participating practices who specialise in HIV medicine were approached and consented to take part in the project and join the MedicineInsight program if they weren't already involved. No payments were made to practices, and the funder was disclosed.
Scope: Limited to consenting practices with a specialised focus on HIV management.
Priority: MedicineInsight has potential to assess the effectiveness of risk management plan activities required by the TGA. The Independent Data Governance Group determined this project was an opportunity to demonstrate this and provide insight into how significant risks associated with a particular medicine were being managed in practice.
Is more work planned with pharmaceutical companies?
We are in discussions about potential projects for the future. We will only accept work that complies with our principles (including independence and full editorial control); enables us to address priority areas of unmet need; and aligns with our mission to enable the best decisions and medicines, health technologies and other health choices.
The pharmaceutical sector is a partner to Australia's National Medicines Policy and has a responsibility to support quality, safe and effective use of medicines. As we are all aware there are longstanding and valid concerns about how the pharmaceutical sector has approached this responsibility, and the clear conflicts of interest that arise between education and marketing activities. Providing funding via independent medical education grants is a positive step in the right direction, and shows parts of the pharmaceutical sector are responding to community concerns and looking for appropriate ways to support access to high quality and independent education.