Statins revisited – appropriate patient selection and management are key
The use of statins in primary care remains suboptimal. Find out more about appropriate prescribing to minimise CV risk.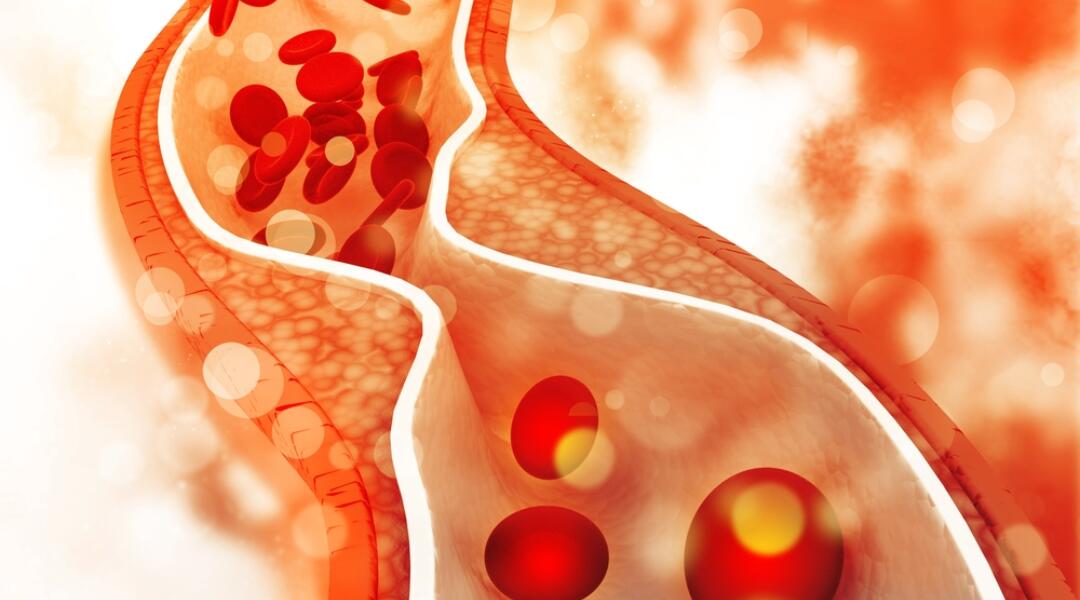 The use of statins in primary care remains suboptimal, with evidence suggesting these medicines are being prescribed for patients with elevated cholesterol but low absolute CV risk, and underused by patients with high CV risk. This means that some patients are unnecessarily treated and patients who would benefit from lipid-modifying medicines may not be receiving necessary treatment.
Absolute cardiovascular risk
Assessing absolute CV risk, using the Australian absolute CV risk calculator, is an important first step in determining whether a patient should be prescribed a lipid-modifying medicine or not. The use of an absolute CV calculator can support appropriate treatment options being delivered, leading to improved CV risk management and CV outcomes.1 Interestingly, evidence also indicates that GPs who used absolute risk calculators are more likely to correctly identify risk factors for CVD, compared to those who decided to treat based on individual risk factors.2
Who benefits the most from therapy? 
The AusHEART study suggests that up to 30% of patients at low absolute CV risk are being prescribed a statin.3 Low-risk patients receive the least absolute benefit from lipid-modifying and BP-lowering medicines, and harms are likely to outweigh the benefits of treatment in many of these patients.4 Therefore, it is generally recommended not to prescribe lipid-modifying medicines for these patients.1,3,5
Patients identified as high CV risk should be prescribed a lipid-modifying medicine. These patients receive the greatest absolute benefit from statins, and include those who have had a previous CV event (secondary prevention).6,7 Additionally, a modelling study, cited by the National Vascular Disease Prevention Alliance, indicated that treating those at highest absolute risk is potentially more than twice as effective in reducing death from coronary heart disease than treating people with elevated cholesterol levels alone.8,9 Based on meta-analysis data of 27 clinical trials, authors predicted that 5 years of statin therapy that reduces LDL-C by 2.5 mmol/L has the potential to prevent 100 major vascular events per 1000 people treated in patients with ≥ 20% to < 30% absolute CV risk, compared to 12 events per 1000 in patients with < 5% risk.6
When lipid-modifying medicines are indicated, patients are usually started on a low dose of a statin10 which is titrated (if necessary) until target lipid levels or maximum tolerated dose (MTD) are achieved.1 In patients who have had a previous CV event, statins are usually started at a higher intensity (dose + potency) with lower LDL-C targets.11-13 The maximum response to a dose can usually be observed within 4 weeks of initiation or dose increase.14 Statin monotherapy should be trialled adequately which involves optimising adherence to medicine and lifestyle changes as well as titrating to MTD. If patients are persistently not meeting targets with optimal monotherapy, consider adding a second agent.

The importance of adherence
Patient non-adherence to lipid-modifying medicines is a key reason for lipid targets not being met and remains a concern in clinical practice. It has been established that up to 67% of patients are non-adherent to statins as prescribed after 12 months.15 Patients who do not adhere to lipid-modifying medicines have an increased risk of CVD mortality15 or may be at increased risk of higher all-cause mortality, hospitalisations and revascularisations.15 Statin-associated muscle symptoms (SAMS) have been reported as a key contributing factor to statin non-adherence – in 65% of former statin users, the main reason for statin non-adherence or discontinuation was onset of side effects, predominantly muscle-related effects.16

Summary
Observational studies in clinical practice have shown SAMS are perceived as a common side effect among people receiving statin therapy (7%-29%).16-18 However, randomised controlled trial data suggests the true incidence of SAMS may not be as high (1%-5%).19-21 Assessing and confirming the diagnosis of true statin-associated muscle symptoms can help to maximise the benefits of statin therapy for people at high absolute CV risk, and avoid unnecessary medicine changes.
NPS MedicineWise has collaborated with clinical experts to develop a SAMS assessment guide and a SAMS management algorithm to support management of patients with suspected muscle symptoms in primary care.
Go to our Statins clinical topic page to find SAMS resources.