Speakers
Confirmed speakers for National Medicines Symposium 2018 to be held in Canberra 31 May to 1 June 2018
Dr Lynn Weekes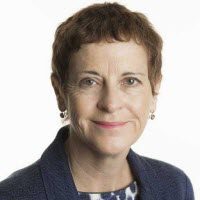 Inaugural Chief Executive Officer of NPS MedicineWise, Lynn has contributed significantly to the development of quality use of medicines (QUM) resources and services for health professionals and consumers in Australia since 1998.
In the 2013 Queen's Birthday honours Lynn was appointed as a Member of the Order of Australia for her significant service to Australian community health through the promotion of quality use of medicines.
Prior to Lynn's appointment to NPS MedicineWise, she was executive officer of NSW Therapeutic Assessment Group where she was involved in drug use practice, evaluation and policy. She originally trained as a pharmacist and practised in hospital and research settings.
Dr Hans-Georg Eichler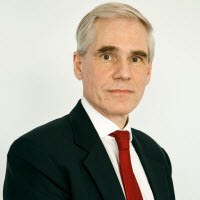 Dr Hans-Georg Eichler, MD, MSc, is the Senior Medical Officer of the European Medicines Agency in London, United Kingdom, where he is responsible for coordinating activities between the Agency's scientific committees and giving advice on scientific and public health issues.
Professor Jeremy K. Nicholson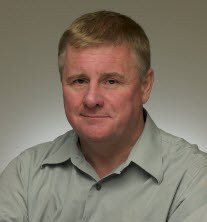 Professor Jeremy K. Nicholson is Head of the Department of Surgery and Cancer as well as Director of the MRC-NIHR National Phenome Centre Faculty of Medicine at the Imperial College in London. His major research focus is on the development of translational diagnostic and prognostic molecular phenotyping and computational technologies as applied to problems in personalised healthcare, microbiome-host metabolic signalling, metabolic diseases and cancer. Professor Nicholson currently holds several honorary professorships and is also a consultant for several pharmaceutical, healthcare and technology companies working in the area of metabolic phenotyping and disease diagnosis.

Dr John Skerritt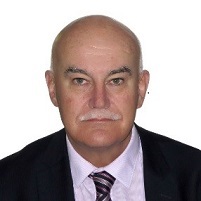 Dr John Skerritt is Deputy Secretary for Health Products Regulation in the Commonwealth Department of Health, covering both TGA and the Office of Drug Control. He has extensive experience in medical, agricultural and environmental policy, regulation, research management, technology commercialisation, and is an Adjunct Full Professor at two Australian universities.

Jo Watson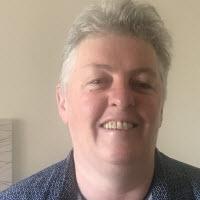 Jo Watson has been a consumer advocate in health for several decades.
She is the Deputy Chair of the Consumers Health Forum and the Chair of the HTA Consumer Consultative Committee, established within the Commonwealth Department of Health.
Jo is a member of the Pharmaceutical Benefits Advisory Committee and became the first Deputy Chair in 2017.
Professor Andrew Wilson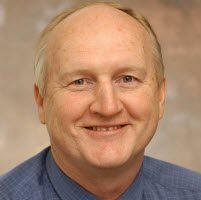 Professor Andrew Wilson is the chair of the Pharmaceutical Benefits Advisory Committee and co-Director of the Menzies Centre for Health Policy, University of Sydney. He leads the Australian Prevention Partnership Centre. His research interests concern the application of epidemiology to informing decision making in clinical medicine, public health, and health service policy and planning especially in chronic disease prevention and management.

Professor Keith McNeil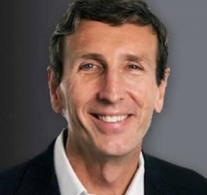 Professor Keith McNeil is Queensland Health's Assistant Deputy Director-General and Chief Clinical Information Officer. He plays a key role in the clinical leadership of the statewide eHealth program. He works closely with key stakeholders to maximise the clinical and patient safety benefits associated with technology in the healthcare setting, while minimising risk.
Prior to this role, Professor McNeil was Chief Clinical Information Officer, National Health Service, United Kingdom following roles as Chief Executive Officer at Addenbooke's Hospital and Cambridge University Hospital Foundation Trust.
Leanne Wells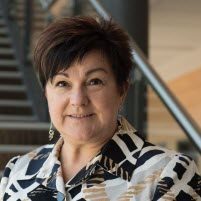 Leanne Wells is CEO of the Consumers Health Forum. She has had more than 25 years' experience as a health service executive, within government and with national and state NGOs, including as CEO of the ACT Medicare Local.
Professor John Christodoulou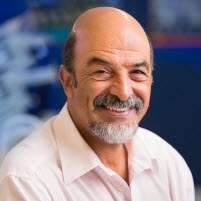 John has trained in paediatrics, medical genetics and genetic pathology. He is currently the Chair of Genomic Medicine at the Murdoch Children's Research Institute and the University of Melbourne and Co-Lead of the Australia Genomics Health Alliance. His research focus is on the functional genomics of rare Mendelian disorders.
Dr Ray Moynihan 
Dr Ray Moynihan is Senior Research Fellow at the Centre for Research in Evidence-Based Practice at Bond University. Ray recently won a prestigious NHMRC Early Career Fellowship and is a chief investigator within the NHMRC-funded Wiser Healthcare research collaboration for reducing overdiagnosis. A former award-winning journalist, Ray worked at ABC's Four Corners, 7:30 Report, and Australian Financial Review, and wrote four books on the business of medicine, including "Selling Sickness", translated into 12 languages. A one-time Harkness fellow at Harvard University, Ray has published in the NEJM, Lancet and BMJ, and currently presents The Recommended Dose podcast, produced by Cochrane Australia.
Dr Harriet Teare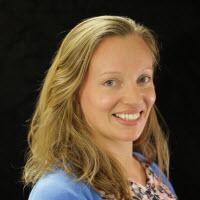 Dr Harriet Teare is a Research Fellow in healthcare and policy at the Melbourne Law School, and Deputy Director of the Centre for Health, Law and Emerging Technologies (HeLEX) at the University of Oxford, UK. She is interested in translational research and the role of patients and participants, focusing on issues surrounding digital health, and implementing genomic sequencing in the clinic.
Professor Michael Dooley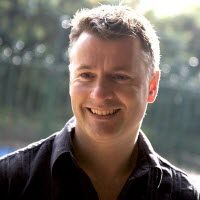 Professor Michael Dooley holds a joint appointment as Director of Pharmacy at Alfred Health and Professor of Clinical Pharmacy, Centre for Medicine Use and Safety at Monash University in Melbourne. He is also an Adjunct Professor in the Department of Epidemiology and Preventative Medicine at Monash University. He is the current President of the Society of Hospital Pharmacists of Australia (SHPA).
His career has focused in the acute healthcare sector and has spanned clinical roles in oncology through to senior leadership positions within health services. He contributes to many national and local professional committees and working parties related to improving the delivery of quality health care services. He has been actively involved in a range of research activities, from practice-based undergraduate projects to NHMRC and ARC collaborative initiatives and postgraduate programs. His work has included over 180 journal publications and nearly 500 invited or scientific presentations at conferences and meetings locally and internationally on practice and research endeavours.
Susan Morris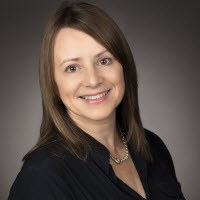 Susan Morris joined the team at Lynch Syndrome Australia in 2014, driven by her own experience with Lynch syndrome, a cancer-causing condition that has affected her family for five generations. She advocates for those living with this high cancer risk who face health, psychosocial and financial challenges. With a Masters in Strategic Communication, specialising in corporate social responsibility and storytelling, Susan has worked across many industries in Europe and Australia. She speaks five languages, none of which helps her understand research studies on cancer genetics. Her dream is a healthcare system with the patient at its heart, not just in its rhetoric.

Dr Lisa Jackson Pulver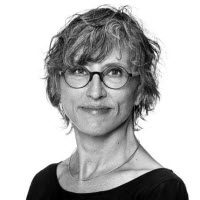 Dr Lisa Jackson Pulver is a Wiradjuri woman whose traditional roots lie in a beautiful, forested region of southwestern NSW, but whose own life has been lived in urban Sydney. Jackson Pulver was appointed to the role of inaugural Pro Vice-chancellor Engagement, Pro Vice-chancellor Aboriginal and Torres Strait Islander Leadership at Western Sydney University in 2016. Jackson Pulver is also a member of the specialist reserve in the Royal Australian Air Force and holds the rank of Group Captain.
Her career has progressed through positions as Epidemiologist, Public Health Officer, Postgraduate Health and Medical Student, Registered Nurse and Counsellor. In 2011, she became a Member of the Order of Australia for 'service to medical education… and as a supporter of educational opportunities for Aboriginal and Torres Strait Islander people'.
Dr Matthew Anstey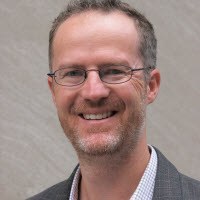 Dr Matthew Anstey is an Intensive Care physician at Sir Charles Gairdner Hospital in Perth Australia. He is the current chair of the advisory group for Choosing Wisely Australia and clinical lead for Choosing Wisely projects at Sir Charles Gairdner Hospital Perth. He has a Masters of Public Health in health policy from Harvard School of Public Health and was the 2012-13 Harkness Fellow in Health Policy based at Kaiser Permanente California.
Iven Mareels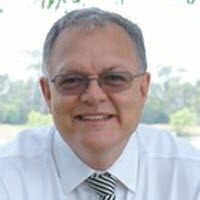 Since February 2018, Iven Mareels has been the Lab Director for IBM Research in Australia. He is also an honorary Professor at the University of Melbourne. Prior to this he was the Dean of Engineering at the University of Melbourne (2007-2018).
The IBM Research Lab in Melbourne Australia develops the future of artificial intelligence and learning systems and contributes to IBM's quantum computing initiative. Application domains include e-health systems, financial services, and the Internet-of-Things.
Iven is a Commander in the Order of the Crown of Belgium, a Fellow of The Academy of Technological Sciences and Engineering Australia; The Institute of Electrical and Electronics Engineers (USA), the International Federation of Automatic Control and Engineers Australia. He is a Foreign Member of the Royal Flemish Academy of Belgium for Science and the Arts
Penny Shakespeare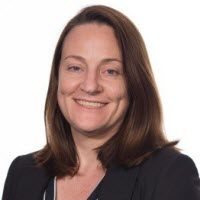 Penny Shakespeare is currently acting Deputy Secretary of the Health Financing Group in the Australian Government Department of Health. This includes the Technology Assessment and Access Division (TAAD), Medical Benefits Division (MBD), Provider Benefits Integrity Division (PBID). Since joining the Department of Health in 2006, Penny has held a number of senior leadership positions. Most recently Penny was the First Assistant Secretary of the Technology Assessment and Access Division (TAAD), where she led the division through a period of significant change to further build on the division's capabilities in Health Technology Assessment.
Prior to joining the Department of Health, Penny worked as an industrial relations lawyer in the Department of Employment and Workplace Relations, and in regulatory policy roles, including as head of the ACT Office of Industrial Relations. She was a member of the National Occupational Health and Safety Commission and the Workplace Relations Ministers' Advisory Council.