QUM Grant-funded activity: Dementia and psychotropic medicines
NPS MedicineWise is funded by the Australian Government Department of Health and Aged Care through the Quality Use of Diagnostics, Therapeutics and Pathology Program to improve the way medicines and medical tests are prescribed and used (QUM grant).

Dementia and changed behaviours: a person-centred approach aims to improve the management of behavioural and psychological symptoms (BPSD) of dementia in people aged ≥ 65 years by supporting person-centred approaches caring for people with dementia in the community and in aged care facilities. The program has been developed in consultation with key stakeholders in aged care including the Aged Care Quality and Safety Commission and the Aged Care Division of the Australian Government Department of Health.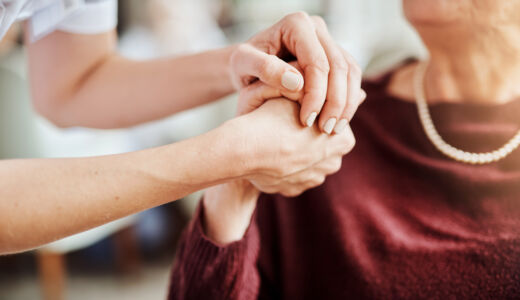 Program facts and figures
Program delivery: September 2020 – September 2021
Educational visits to GPs in primary care from 1 October – 31 December 2020: 2013
Educational visits in Residential Aged Care Facilities to nurse champions & pharmacists from 1 October – 31 December 2020: 108
Pre-program estimated PBS savings: $1.3 million per annum
Program costs Financial Year 2020-21: $3,382,599
Health professional resources
Related publications and podcasts:
* Note: CPD accreditation is only available for webinars attended live. Viewing of the webinar recording can be self-recorded as CPD.