Appendix 1 - Speaker profiles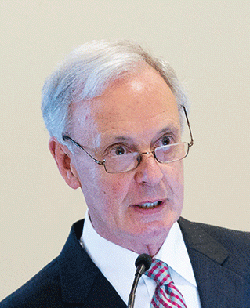 Mr Richard Kneebone

Richard Kneebone is the Chairman of the Board of Directors of Therapeutic Guidelines Limited. He is a qualified lawyer and consultant on corporate governance and compliance and was formerly employed as Company Secretary for Orica Ltd, Company Secretary for BHP Billiton and subsidiaries, General Counsel and Company Secretary for Australian National Line, and Legal Advisor for Hong Kong Mass Transit Railway Corporation. Before that he was in private practice.

Dr Sue Phillips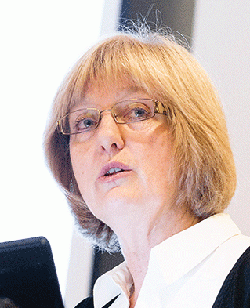 Sue Phillips is the Chief Executive Officer of Therapeutic Guidelines Limited. She was awarded a Doctorate of Philosophy by the University of Oxford in 1985 for her research on cellular immune responses to developmental tumours. She was formerly employed as Director and Interim Executive Director at the National Health and Medical Research Council's National Institute of Clinical Studies, Senior Policy Analyst at the Royal Australian College of General Practitioners, Director in various health policy positions within the Australian Government's Department of Health and Ageing, and Post Doctoral Research Fellow at the Australian National University John Curtin School of Medicine and Monash University Biochemistry Department. In 2008, Sue was awarded an Australia Day Achievement Medallion for services that have made a significant contribution to the nation. Sue is a member of the Guidelines International Network Board of Trustees.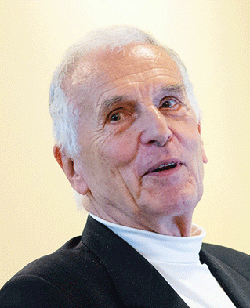 Professor Silvio Garattini

Silvio Garattini qualified in medicine in 1954. He was appointed as lecturer in chemotherapy and pharmacology.
He was the founder of the Mario Negri Institute for Pharmacological Research and was its director when it opened in 1961. The Institute now has a staff of more than 850 people in three locations and in its 50 years has published more than 12 000 scientific papers and more than 250 books, on topics such as cancer and its treatment, tumour immunology, neuropsychopharmacology, and cardiovascular and renal pharmacology.
Professor Garattini was a member of Commissione Unica del Farmaco (the Italian organisation that decides on the reimbursement of drugs) from 1993 to 1997, member of Committee for Medicinal Products for Human Use (European Medicines Agency) from 1997 to 2004, Chairman of the Committee for Clinical Research (Agenzia Italiana del Farmaco) from 2005 to 2010, and is currently a member of the National Committee on Bioethics. He was also a founder of the European Organisation for Research and Treatment of Cancer. He has received many awards for his work, including the French Legion d'Honneur for Scientific Merit, and the Grande Ufficiale della Repubblica Italiana, the Medaglia d'Oro al Merito della Sanità Pubblica granted by the Italian Ministry of Health.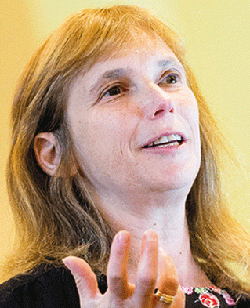 Assistant Professor Barbara Mintzes

Barbara Mintzes is an Assistant Professor with the School of Population and Public Health at the University of British Columbia. The main focus of her research is on pharmaceutical policy, including the effects of direct-to-consumer advertising and physician-directed promotion on prescribing and medicine use decisions. She also carries out systematic reviews of the effectiveness and safety of new drugs with the university's Therapeutics Initiative. These reviews are used as background information for provincial reimbursement decisions. Dr Mintzes has a PhD in Health Care and Epidemiology from the University of British Columbia, and holds a Michael Smith Foundation for Health Research Scholar Award.

Professor Paul Komesaroff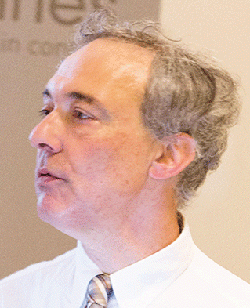 Paul Komesaroff is a physician, medical researcher and philosopher at Monash University in Melbourne, where he is Professor of Medicine and Director of the Centre for Ethics in Medicine and Society.
He is a practising clinician, specialising in the field of endocrinology; his scientific research work focuses on the effects of hormones on the cardiovascular system and the development of noninvasive techniques for assessment of cardiovascular risk.
Paul is the Director of the Clinical Ethics Service at the Alfred Hospital, Ethics Convener of the Royal Australasian College of Physicians and Chair of the Royal Australasian College of Physicians Expert Advisory Group on Ethics, Executive Director of Global Reconciliation and Chair of the International Health Workforce Society of Australasia.
Paul has been actively involved in numerous committees, including the Victorian Justice Health Advisory Committee, the Victorian Department of Human Service Genetics Advisory Committee, Australians Donate, the ethics committees of the US Endocrine Society and Australian Medical Association, and the Australasian Bioethics Association.
Associate Professor Ian Kerridge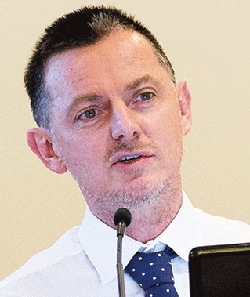 Ian Kerridge is Director and Associate Professor in Bioethics at the Centre for Values, Ethics and the Law in Medicine at the University of Sydney, and Staff Haematologist/Bone Marrow Transplant physician at Royal North Shore Hospital, Sydney. He is the author of over 150 papers in peer-reviewed journals and five textbooks of ethics, most recently Ethics and Law for the Health Professions (Federation Press). He is a member of the Australian Health Ethics Committee, Chair of the Australian Bone Marrow Donor Registry Research Committee, and a member of the NSW Health Department's Clinical Ethics Advisory Panel. His current research interests in ethics include public health ethics, the philosophy of medicine, stem cells, prescription drug policy, end-of-life care, synthetic biology, and organ donation and transplantation.

Appendix 2 - Speaker disclosures
Sue Phillips made the following disclosure:
Guidelines International Network board member and contributing author to the paper she quoted in her presentation:

Qaseem A, Forland F, Macbeth F, Ollenschlager G, Phillips S, van der Wees P. Guidelines International Network: toward international standards for clinical practice guidelines. Ann Intern Med 2012;156:525-31.



Silvio Garattini explained the Mario Negri Policy on Independence, which includes:
Independence from politics, industry, finance and ideology or religion

The Institute has many funding streams with no more than 10% of the total budget from a single source

No patent applications

Allow collaboration with industry but require ownership of data until publication

Insist on freedom of expression in all publications.

Barbara Mintzes made the following disclosures:
No conflicts of interest to declare

Associated with the Therapeutics Initiative, which hosts the Cochrane Hypertension review group

Publicly funded (Canadian Institutes of Health Research, Michael Smith Health Research Foundation, British Columbia Ministry of Health)

Paul Komesaroff made the following disclosures:
Clinician and researcher

Professor of Medicine, Monash University

Director of Centre for Ethics

Engaged in research into menopause and the cardiovascular effects of steroid hormones

Collaborative relationships in research projects, past and present, with pharmaceutical companies

Ethics convener of the Royal Australasian College of Physicians

Principal author of Royal Australasian College of Physicians 'Guidance for Ethical Relationships Between the Medical Profession and Industry' and other documents

Member or Chair of various ethics committees

Executive Director, Global Reconciliation

Ian Kerridge made the following disclosures:
Not employed (or reimbursed) by the pharmaceutical industry

Not a member of advisory group or engaged as a consultant for the pharmaceutical industry

Receives no travel or academic support from the pharmaceutical industry

Not a shareholder of any pharmaceutical industry

Contributes to enrolling patients into clinical trials sponsored by Roche, Pfizer, Cellgene, CSL, Onyx and Amgen

Chair of HPC Transplant Group and member of Haematology Group for NSW Cancer Institute

Member of Royal Australasian College of Physicians Ethics Committee and the Australian Health Ethics Committee

Appendix 3 - Participants
Name
Role
Organisation
Location
Ms Jo Allardice
Editor
Therapeutic Guidelines Limited
Melbourne
Professor Chris Baggoley
Chief Medical Officer
Department of Health and Ageing
Canberra
Mr Martin Basedow
Lecturer, Health Care Management
Flinders University
Adelaide
Dr Margaret Beavis
General practitioner
Melbourne
Dr Phil Bergen
Lecturer
Centre for Medicine Use and Safety, Monash University
Melbourne
Ms Marion Berry
Manager, Melbourne Office
NHMRC
Melbourne
Ms Alice Bhasale
Consumer Team Leader
NPS MedicineWise
Sydney
Professor Frank Bowden
Principal Medical Advisor
ACT Health Directorate
Canberra
Professor Jo-anne Brien
Professor of Clinical Pharmacy
St Vincent's Hospital,
University of Sydney
Sydney
Ms Siobhan Brophy
Communications Manager
National Asthma Council Australia
Dr Heather Buchan
Director, Implementation Support
Australian Commission on Safety and Quality in Health Care
Sydney
Professor Rachelle Buchbinder
Director
Monash Department of Clinical Epidemiology, Cabrini Hospital
Melbourne
Professor and NHMRC Practitioner Fellow
Department of Epidemiology and Preventive Medicine, Monash University
Joint Coordinating Editor
Cochrane Musculoskeletal Group
Ms Nicki Burridge
Publications Pharmacist
Society of Hospital Pharmacists of Australia
Melbourne
Professor Terry Campbell
Senior Associate Dean
Faculty of Medicine, University of New South Wales
Sydney
Dr Shane Carney
Physician
John Hunter Hospital
Newcastle, New South Wales
Professor John Condon
Professor of Psychiatry
Flinders University, Daw Park Repatriation Hospital
Adelaide
Mr Glen Cormick
Manager, Business Development
Baker IDI Heart and Diabetes Institute
Melbourne
Ms Karen Crawford
Health Professional Training Coordinator
Diabetes Australia
Dr Marilyn Cruickshank
Healthcare Associated Infection Program Manager
Australian Commission on Safety and Quality in Health Care
Sydney
Dr Sladjana Cvetkovic
Medicines Information Manager
NPS MedicineWise
Sydney
Dr Jonathan Dartnell
Executive Manager, Innovation and Learning
NPS MedicineWise
Melbourne
Ms Susan Daskalakis
Editor
Therapeutic Guidelines Limited
Melbourne
Dr Janice Davies
Consultant
Whole Systems Work
Melbourne
Ms Janette Donovan
Consumer representative
Melbourne
Dr John Dowden
Medical Editor
Australian Prescriber
Canberra
Mr Geraint Duggan
Assistant Director, Guidelines Program
National Health and Medical Research Council
Melbourne
Ms Leia Earnshaw
Acting Assistant Director
National Blood Authority
Mr Peter Francis
Lawyer
Maddocks
Melbourne
Professor Silvio Garattini
Director
Mario Negri Institute for Pharmacological Research
Milan, Italy
Professor Alastair Goss
Professor, Oral and Maxillofacial Surgery
University of Adelaide
Adelaide
Professor Lindsay Grayson
Professor/Director, Infectious Diseases
Austin Health and University of Melbourne
Melbourne
Dr Peter Greenberg
Physician
Department of General Medicine, Royal Melbourne Hospital
Melbourne
Dr Robert Grenfell
National Director, Cardiovascular Health
Heart Foundation
Melbourne
Mr Stephan Groombridge
Program Manager
Royal Australian College of General Practitioners
Melbourne
Ms Natalie Hannaford
Research Fellow
University of South Australia
Adelaide
Dr Ken Harvey
Melbourne
Dr James Hayes
Emergency Physician
Northern Hospital
Melbourne
Ms Mary Hemming
Consultant
Therapeutic Guidelines Limited
Melbourne
Mr Kelvin Hill
National Program Manager, Clinical Issues
National Stroke Foundation
Sydney
Dr Suzanne Hill
Chair, Pharmaceutical Benefits Advisory Committee
Department of Health and Ageing
Canberra
Dr Ingrid Hopper
Clinical Pharmacologist
Alfred Hospital
Melbourne
Ms Susan Huckson
Manager, Centre for Outcome and Research Evaluation
Australian and New Zealand Intensive Care Society
Melbourne
Professor Alan Husband
Health Professional Team Leader, Medicines Information
NPS MedicineWise
Sydney
Professor Garry Jennings
Director
Baker IDI Heart and Diabetes Institute
Melbourne
Ms Melanie Jeyasingham
Editor
Therapeutic Guidelines Limited
Melbourne
Dr Jane Johnson
Research Fellow, Department of Philosophy
Macquarie University
Sydney
Mrs Jenny Johnstone
Editorial Director
Therapeutic Guidelines Limited
Melbourne
Dr Sarina Kempe
Clinical Pharmacology Registrar
Alfred Hospital
Melbourne
Associate Professor Ian Kerridge
Director
Centre for Values, Ethics and the Law in Medicine, University of Sydney
Sydney
Ms Benafsha Khariwala
Editor
Therapeutic Guidelines Limited
Melbourne
Miss Carol-Anne Kilkenny
Medical Writer
NPS MedicineWise
Sydney
Ms Georgina Kilroy
Editor
Therapeutic Guidelines Limited
Melbourne
Mr Richard Kneebone
Chair, Board of Directors
Therapeutic Guidelines Limited
Melbourne
Professor Paul Komesaroff
Director
Monash Centre for the Study of Ethics in Medicine and Society
Melbourne
Ms Catherine Lavars
Assistant Director, Clinical Adviser
Department of Health and Ageing
Canberra
Ms Kerry Lavery
Project Officer
Australian and New Zealand Intensive Care Society
Melbourne
Ms Rebecca Lee
Project Officer
Heart Foundation
Melbourne
Ms Anne Leversha
Senior Lecturer
Monash University
Melbourne
Ms Emma Lourey
Senior Program Officer, Health Professional Learning
NPS MedicineWise
Melbourne
Dr Liz Marles
President
Royal Australian College of General Practitioners
Sydney
Ms Catherine Marshall
Independent Guideline Adviser
and Health Consultant
New Zealand
Professor Christine McDonald
Director
Department of Respiratory and Sleep Medicine, Austin Hospital
Melbourne
Dr Aidan McElduff
Endocrinologist
Northern Sydney Endocrine Centre
Sydney
Ms Angela Melder
Clinical Effectiveness Senior Consultant and Manager
Quality Unit, Monash Medical Centre
Melbourne
Associate Professor David Menkes
Associate Professor of Psychiatry
University of Auckland
New Zealand
Assistant Professor
Barbara Mintzes
Assistant Professor
School of Population and Public Health, University of British Columbia
Vancouver, Canada
Ms Deborah Monk
Director, Innovation and Industry Policy
Medicines Australia
Canberra
Ms Georgia Morris
Senior Policy Advisor
Australian Medical Association
Sydney
Professor Rob Moulds
Medical Advisor
Therapeutic Guidelines Limited
Melbourne
Ms Carol Norquay
Electronic Production Editor
Therapeutic Guidelines Limited
Melbourne
Mr Mark Olszewski
Communications Project Officer
National Asthma Council Australia
Melbourne
Ms Ali Patterson
Publishing Director
Therapeutic Guidelines Limited
Melbourne
Associate Professor Christopher Pearce
Clinical Design Lead
National E-Health Transition Authority
Sydney
Dr Sue Phillips
Chief Executive Officer
Therapeutic Guidelines Limited
Melbourne
Dr Jane Robertson
Senior Lecturer, Clinical Pharmacology
University of Newcastle
Newcastle,
New South Wales
Dr Susie Rogers
Editor
Therapeutic Guidelines Limited
Melbourne
Dr Philipa Rothfield
Senior Lecturer, Philosophy Program
La Trobe University
Melbourne
Ms Sandy Scholes
Pharmacist
Melbourne
Dr Ian Scott
Director
Internal Medicine and Clinical Epidemiology, Princess Alexandra Hospital
Brisbane
Ms Vanessa Simpson
Medical Writer
NPS MedicineWise
Sydney
Ms Lishia Singh
Coordinator, Business Development
Baker IDI Heart and Diabetes Institute
Melbourne
Associate Professor Jane Smith
Associate Professor of General Practice
Bond University Medical School
Gold Coast, Queensland
Dr Kay Sorimachi
Director, Policy and Regulatory Affairs
Pharmaceutical Society of Australia
Melbourne
Ms Janet Struber
Coordinating Editor
Centre for Remote Health
Alice Springs,
Northern Territory
Professor Martin Tattersall
Professor of Cancer Medicine
Department of Medicine, Central Clinical School, University of Sydney
Sydney
Professor John Tiller
Director
Therapeutic Guidelines Limited
Melbourne
Dr Janet Wale
Consumer representative
Melbourne
Dr Judith Walker
Senior Policy Officer, Policy and Advocacy Unit
The Royal Australasian College of Physicians
Sydney
Dr John Waterston
Consultant Neurologist
Alfred Hospital and Cabrini Medical Centre
Melbourne