Introducing Dose Tracker on the MedicineWise app
The Dose Tracker feature allows you to manage complex medicine schedules and can help you when you are stepping up or stepping down your medicine doses. We also introduced a new look-and-feel to the way you add your medicines, making it simpler and easier to use.
Overview of the Dose Tracker features
When adding medicines you will be presented with two options: Normal and Variable Dosing. Use the Normal Dosing option if your medicine doses are the same every time you use your medicine.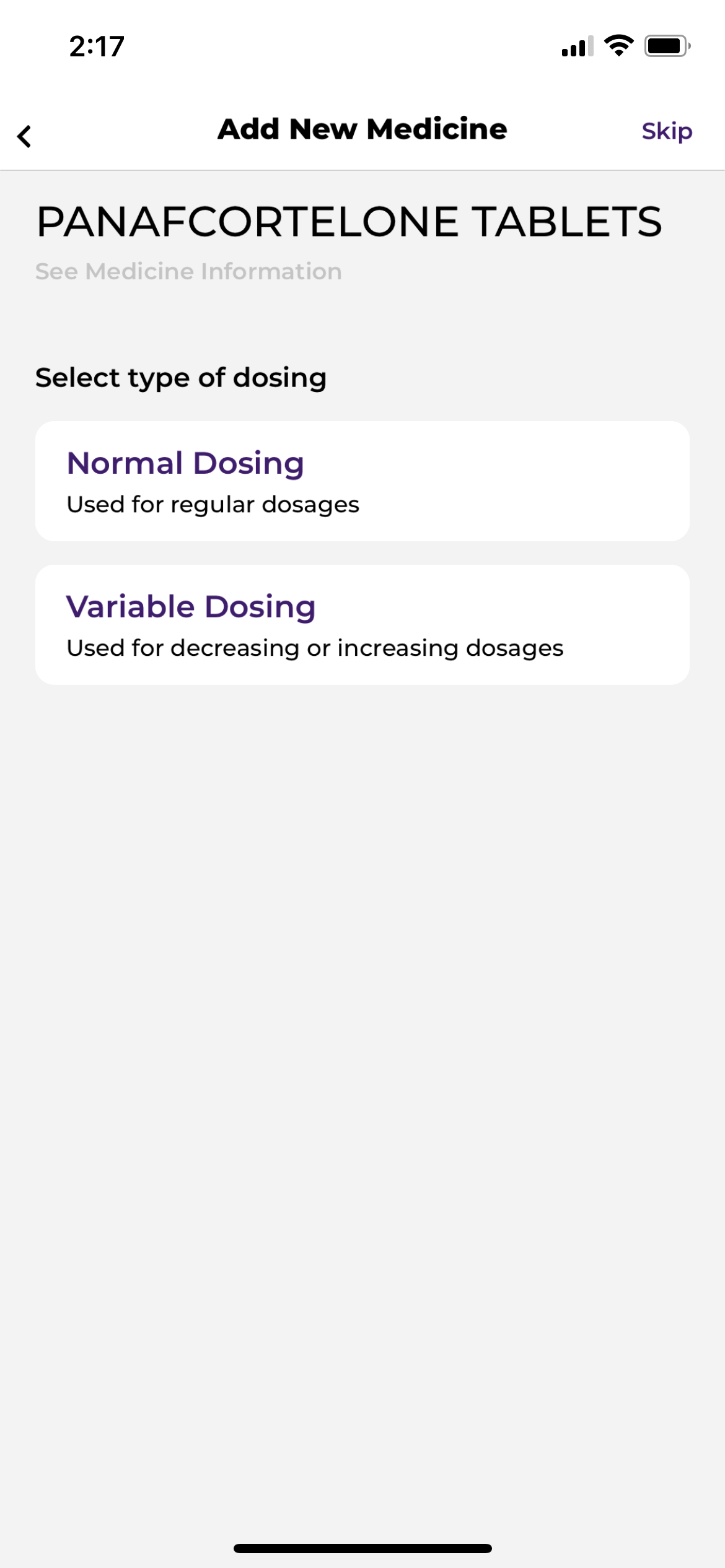 Adding a medicine
Adding medicines is now simpler on a single screen.
Search and add a medicine, select Normal Dosing and select how often the medicine is used (eg. once a day, every 6 hours, twice a week etc.).
Then enter how much you use (eg. number of tablets) and at what time.
Note that you can now enter your full dose in a single entry (eg. if you use more than one strength of the same medicine to make up your full dose).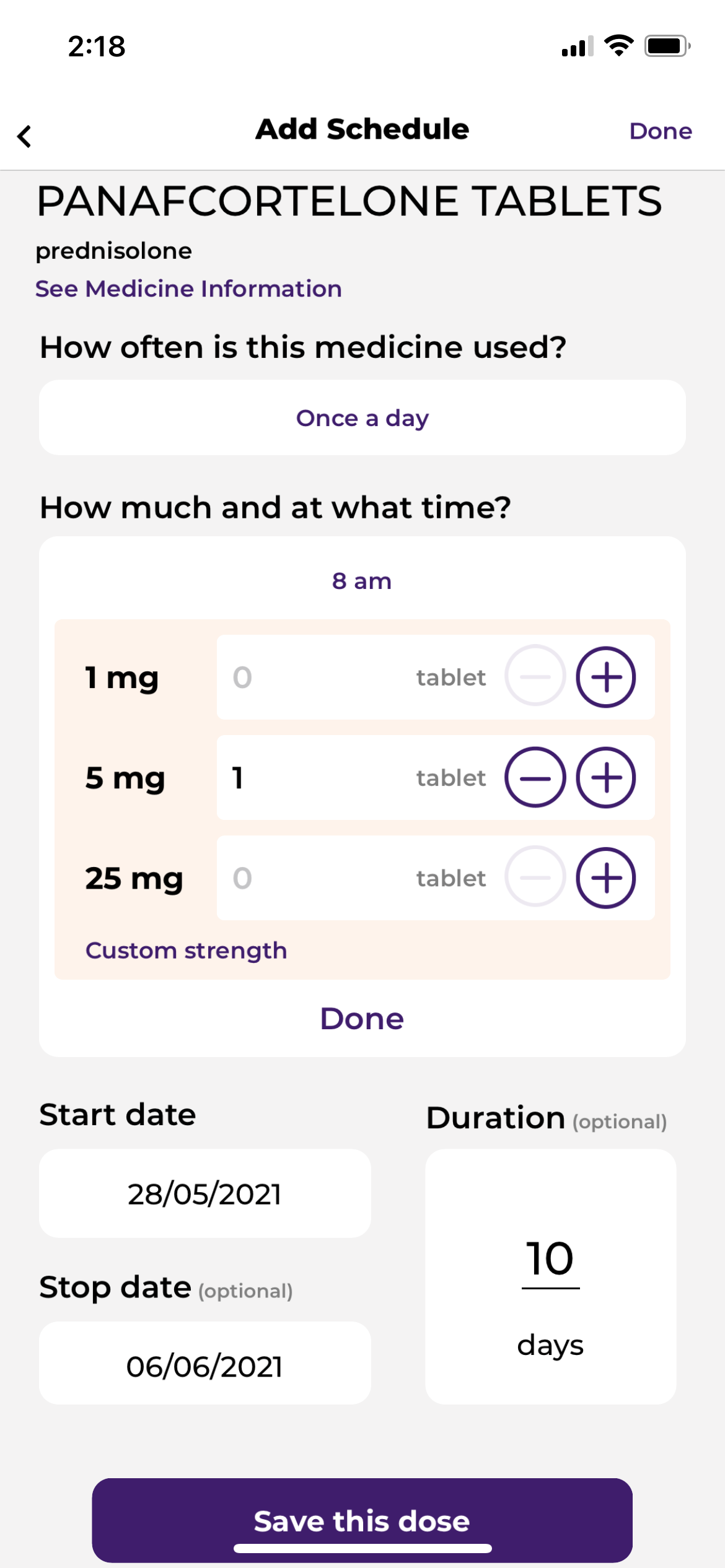 Medicine Overview Screen
The new-look medicine overview screen will display dosage and frequency information, as well as allowing you to add other details such as instructions and notes.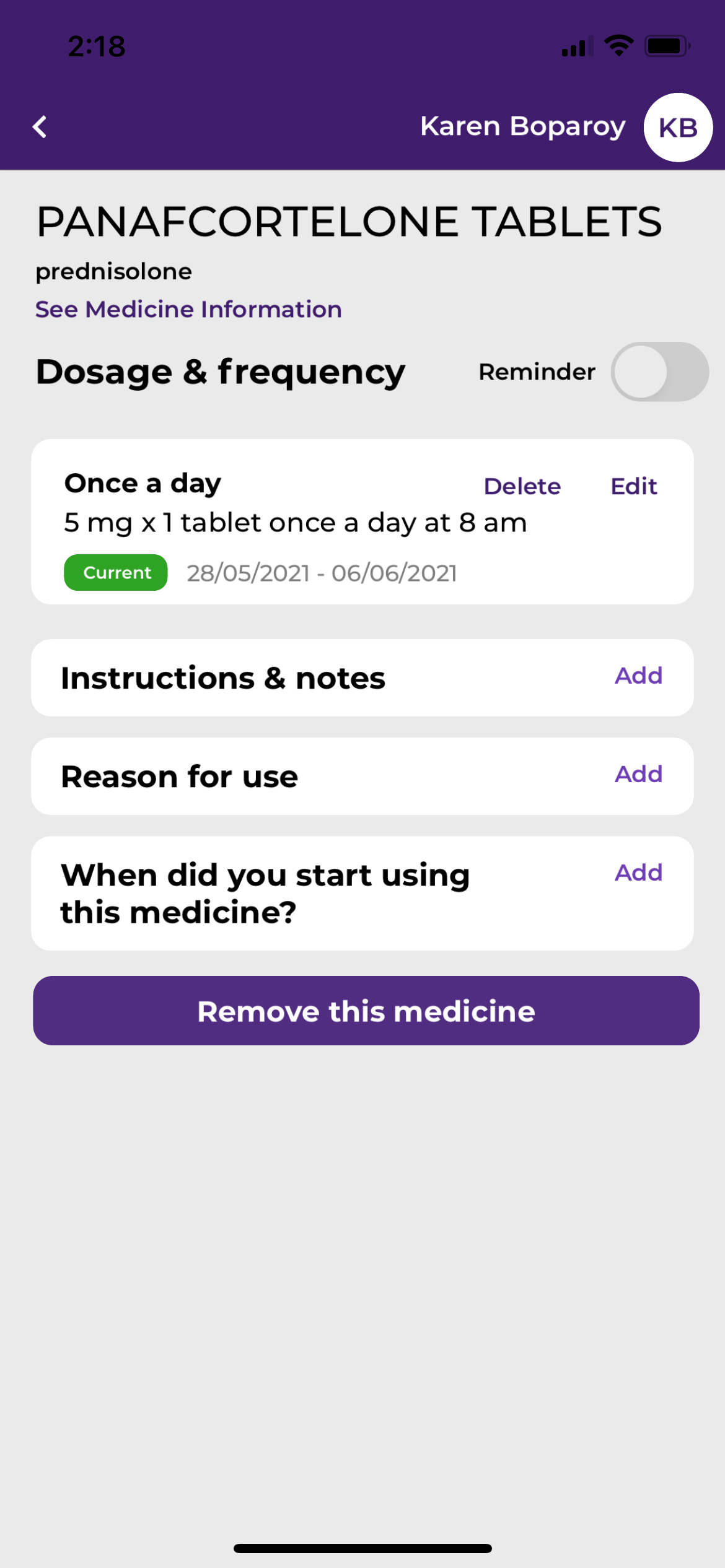 Introducing Variable Dosing for Complex medicines schedules.
The Dose Tracker allows you to create multiple medicine schedules for a medicine, which is useful when you are stepping up or stepping down your doses.
For example: if your prescriber asks you to take 10mg of a medicine at 8am and 5mg at 8pm for 10 days, then reducing the dose to 5mg once a day at 8am for the next 2 days.
Each dose within a date-period becomes one 'step' in Variable Dosing (see figure). There is no limit to the number of 'steps' you may wish to add.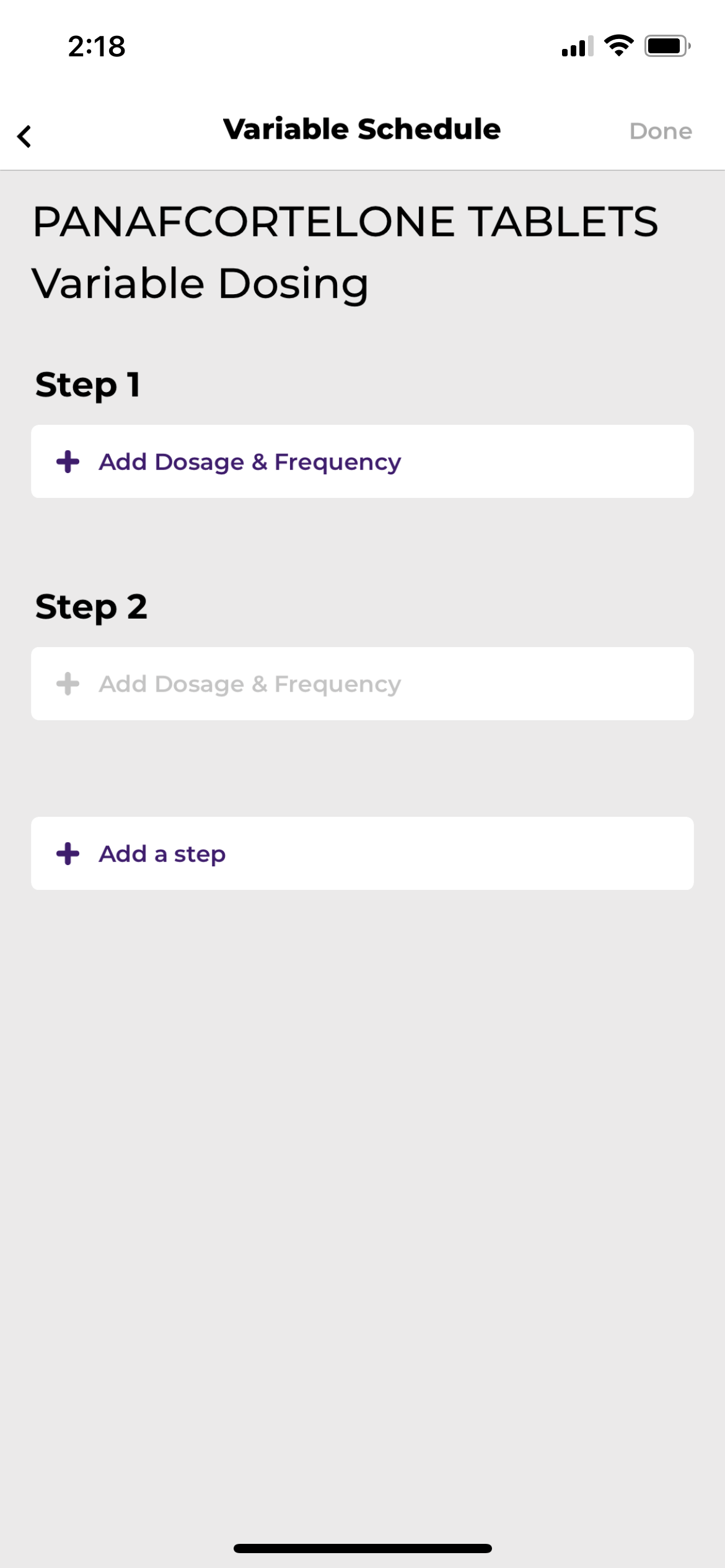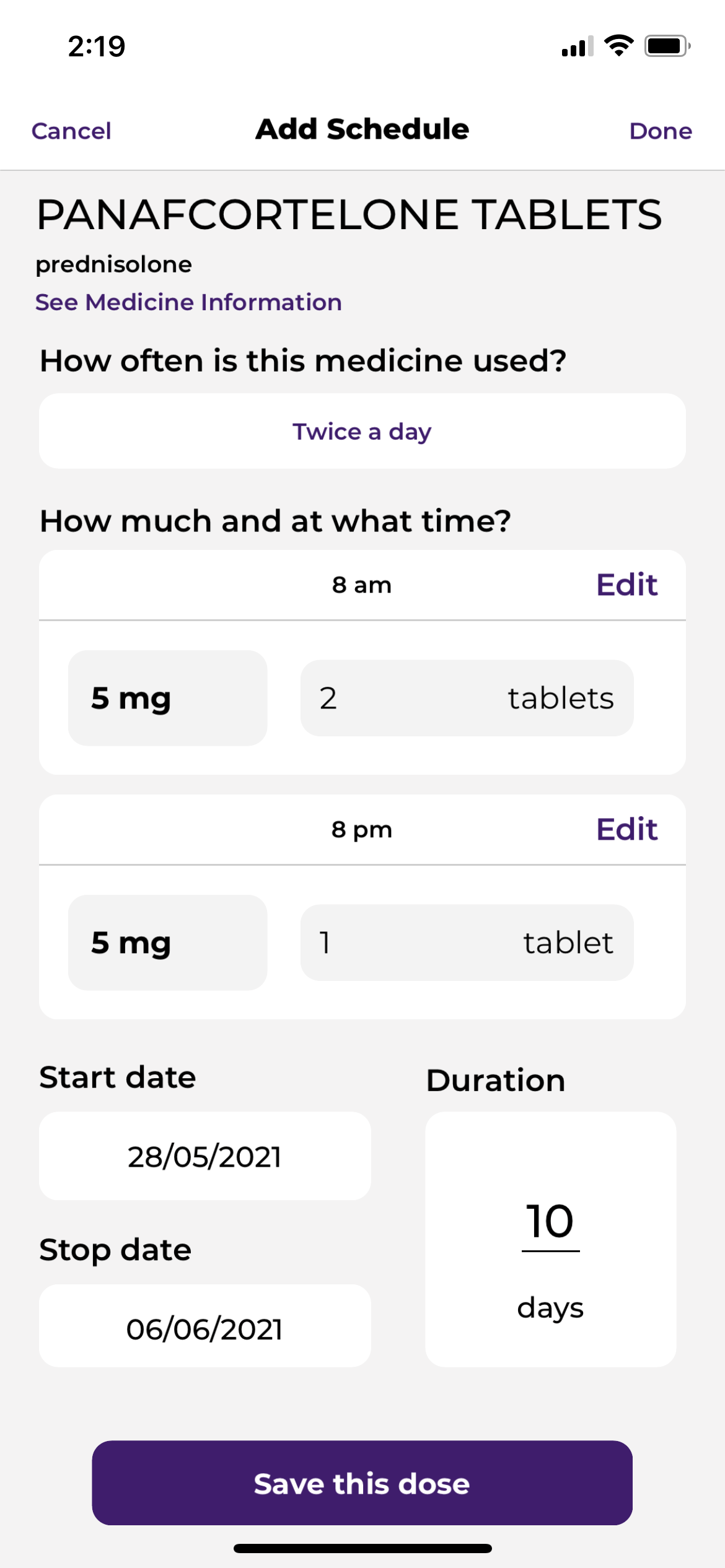 Medicine Schedule
View all your medicine details clearly in a single view, including how often to use it, how much and at what date/time.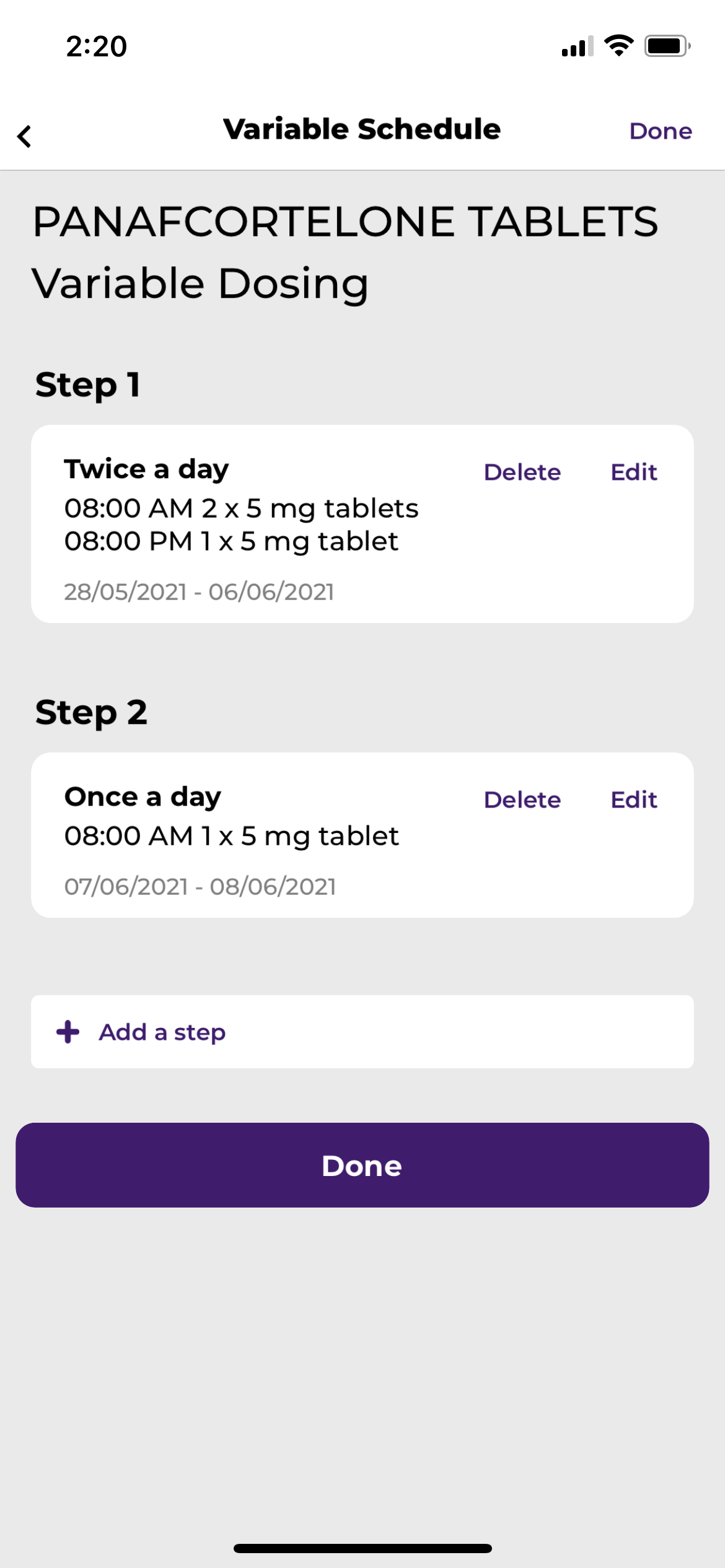 If you have any questions about the new Dose Tracker, you can get in touch via the in-app contact us facility
Settings > Contact us > Email Us or Call Us
What users are saying about us?
User reviews from Google Play



Recommended by health professionals
"As a hospital pharmacist, I've found the MedicineWise app invaluable in assisting my patients. It's fast to set up, easy to use and a reputable source of information I can rely on.
I've found it particularly helpful with surgical patients who are discharged on multiple medicines (multimodal pain relief, often antibiotics, anticoagulants, etc). These are a patient group that is often unused to taking medicines and quite often find it overwhelming. MedicineWise app is an excellent tool, highly recommend."
Megan Maynard
CU Pharmacist, Epic Pharmacy
St Andrew's Hospital, Brisbane
Support
Contact customer service:
02 8217 8700, Monday to Friday 9AM–5PM AEST