Key points
Anxiety disorders are the most commonly reported mental health problem in Australia, affecting at least 14% of the population aged 16–85 years.

Under-recognition of anxiety and mood disorders by patients means the average time from symptom onset to seeking help is 8.2 years.

Health professionals are encouraged to select and tailor treatment for anxiety disorders in collaboration with each patient.

CBT is an appropriate first-line treatment for almost all types of anxiety disorders.

When medicine is needed, SSRIs are the recommended first-line medicine choice.
Mental health and young people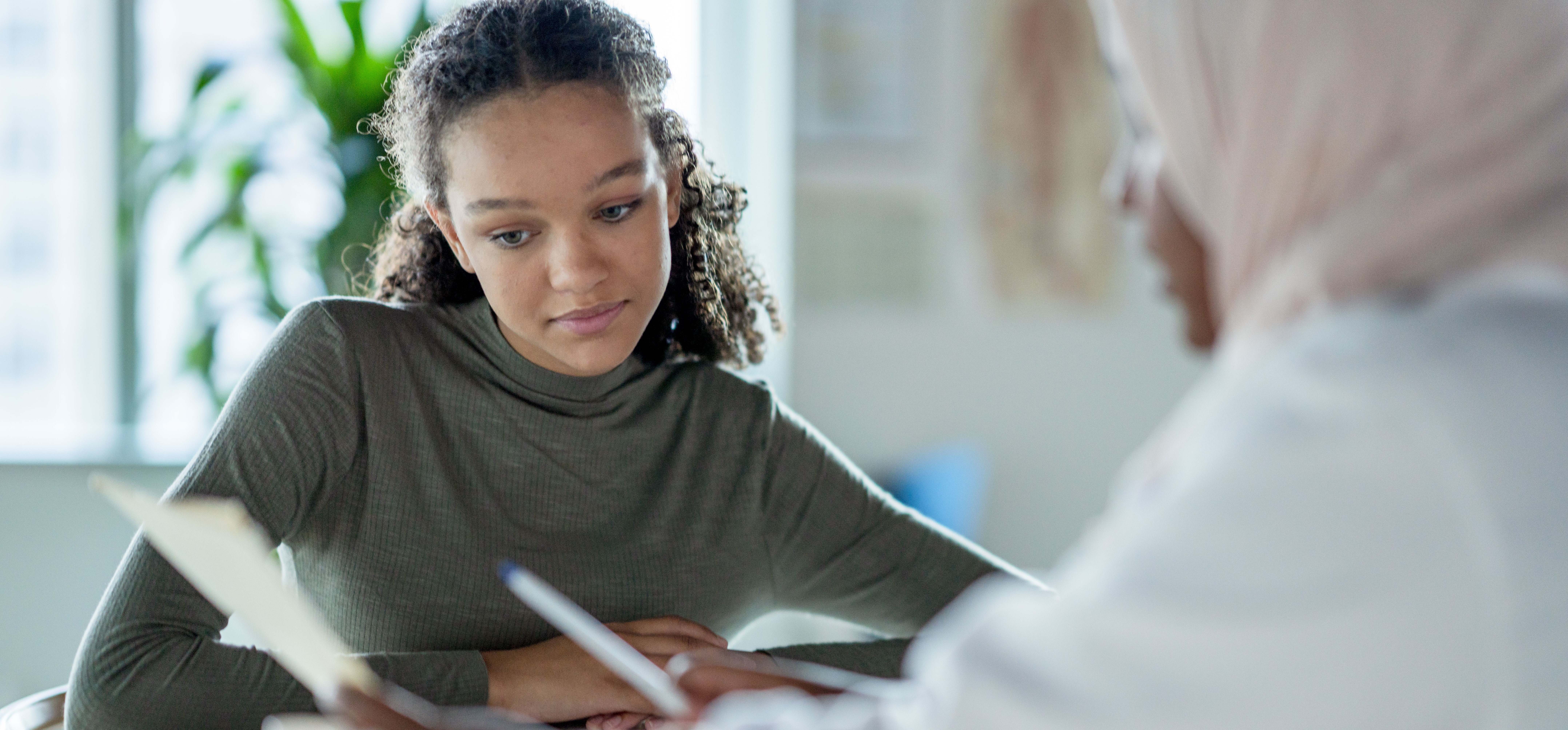 In 2022 NPS MedicineWise launched an education program that looked specifically at supporting the management of mental health in our young people.
Find out more here
Medicinewise News: Psychological treatment for anxiety disorders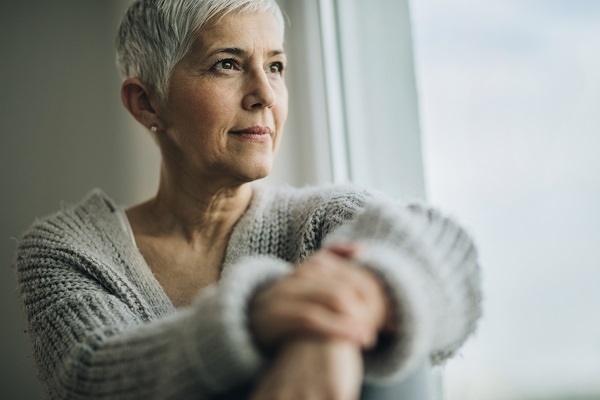 A range of psychological treatments are used to treat anxiety disorders. Cognitive behavioural therapy is the psychological treatment supported by the most evidence, but there are many others. This article examines some of the treatment options and the evidence supporting them.
Anxiety as a disorder – overlooked and undertreated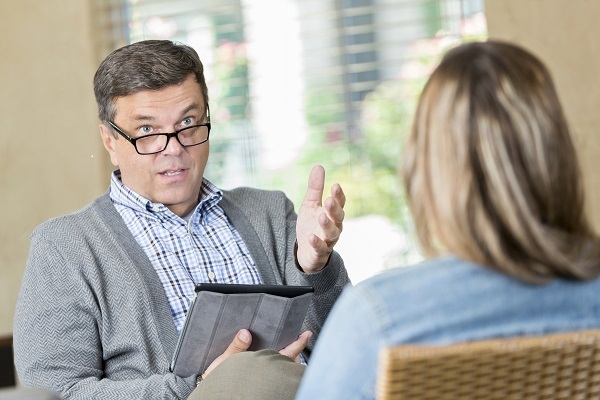 Around 14% of Australians aged 16–85 years are affected by anxiety disorders, yet only 27% of these people seek help, and of these, only 61% receive evidence-based treatment.

What are the effective treatments, and what evidence supports them?
For your patients
Date published : 4 February 2019
Guidelines
References
Results/Recommendations
Andrews et al. Royal Australian and New Zealand College of Psychiatrists clinical practice guidelines for the treatment of panic disorder, social anxiety disorder, and generalised anxiety disorder. Aust NZ J Psychiatry 2018, Vol. 52(12) 1109-1172.

The RANZCP guidelines provide comprehensive recommendations on the assessment, diagnosis and treatment of panic disorder (PD) and agoraphobia, social anxiety disorder (SAD) and generalised anxiety disorder (GAD). The guidelines do not cover post-traumatic stress disorder (PTSD) and obsessive-compulsive disorder (OCD).

Specific guidance is given on assessing and diagnosing anxiety disorders, including determining if an anxiety disorder is present, recognising specific anxiety disorders, and carrying out a differential diagnosis with respect to other conditions.

Treatment approaches based on a systematic review of the literature are given for anxiety disorders in general, and detailed recommendations are given for each anxiety disorder. The guidelines include recommendations for patient follow-up and monitoring, ensuring adequate trials of treatment options. The evidence for efficacy is given for each of the treatments considered, including first-line and other treatments.

Treatment is selected using a collaborative approach between the healthcare professional and the patient, beginning with psychoeducation and advice on lifestyle factors.

Cognitive behavioural therapy (CBT) (either face-to-face with a therapist or online) is the recommended first-line psychological treatment for anxiety disorders due to its extensive evidence base compared with other psychological treatments.

If medicines are appropriate, selective serotonin reuptake inhibitors (SSRIs) are first-line, or a serotonin-norepinephrine reuptake inhibitor (SNRI) if SSRIs are ineffective or not tolerated.

Katzman et al. Canadian clinical practice guidelines for the management of anxiety, posttraumatic stress and obsessive-compulsive disorders. BMC Psychiatry 2014;14 Suppl 1:S1

These 2014 Canadian guidelines cover diagnosis and treatment of PD and agoraphobia, specific phobias, SAD and GAD, as well as OCD and PTSD.

As the RANZCP guidelines do, these give specific guidance for assessment and diagnosis of anxiety disorders, general treatment principles and recommendations for the treatment of specific anxiety disorders. Evidence for efficacy is outlined for each treatment considered, including first-line and other treatments.

CBT is the recommended first-line psychological treatment for anxiety disorders. SSRIs are included in the first-line medicines. Other medicine options, together with their supporting evidence, are detailed.

National Institute for Health and Care Excellence. Common mental health problems: identification and pathways to care. London, UK: NICE, 2011.

These 2011 UK guidelines address the identification and assessment of depression, PD, GAD, SAD, OCD and PTSD, together with high-level advice for treatment. Treatment follows a stepped care approach starting with low-intensity interventions, followed by psychological treatments or medicines if required.

Psychotropic Expert Group. Therapeutic guidelines: Psychotropic version 7. West Melbourne, Victoria: Therapeutic Guidelines Ltd, 2013.

Therapeutic Guidelines address the diagnosis and treatment of anxiety disorders and related mental health disorders. As well as GAD, PD and agoraphobia and SAD, they address adjustment disorder with anxious mood, panic attack, OCD, specific phobias and post-traumatic mental health disorders (acute stress disorder and PTSD).
Overview of anxiety disorders
References
Results/Recommendations
Craske MG, Stein MB. Anxiety. Lancet 2016; 388:3048-59.

An overview of the assessment, diagnosis and treatment of anxiety disorders. Assessment and diagnosis includes differential diagnoses with other conditions and the diagnosis of specific anxiety disorders.

CBT is the first-line psychological therapy. It is the most empirically supported psychological treatment, and a summary of the evidence of efficacy is given.

SSRIs and SNRIs are effective first-line medicines.

The article also summarises evidence comparing medicines and psychological treatments. Medicines and psychological treatments are similarly effective for anxiety disorders as a group, and for PD or SAD. Comparisons were not available for the other disorders.

Bystritsky A, Khalsa SS, Cameron ME, et al. Current diagnosis and treatment of anxiety disorders. P T 2013;38:30-57.

This overview paper gives a theoretical view of anxiety, examining how it can be interpreted as separate (possibly comorbid) anxiety disorders, or as an anxiety disorder with multiple dimensions. It explains how anxiety works based on the ABC model, how (A)larms interact with (B)eliefs resulting in (C)oping strategies, and how neurotransmitters combine in complex ways in the brain, resulting in anxiety.

The paper also gives an overview of treatment strategies. A wide range of treatment options are discussed. Again, CBT is the first-line psychological treatment, and SSRIs are first-line medicines.
Cognitive behavioural therapy (CBT)
| References | Results/Recommendations |
| --- | --- |
| Carpenter JK, Andrews LA, Witcraft SM et al. Cognitive behavioural therapy for anxiety and related disorders: a meta-analysis of randomized placebo-controlled trials. Depress Anxiety 2018; 35:502-514. | This meta-analysis examines the efficacy of CBT for anxiety disorders PD, GAD and SAD as well as anxiety-related disorders OCD and PTSD. Findings demonstrated moderate placebo-controlled effects of CBT on target disorder symptoms, and small to moderate effects on other anxiety symptoms, depression and quality of life. |
| Orman J, O'Dea B. e-Therapy in primary care mental health. Aust J Gen Pract 2018;4:168-72. | This paper gives a summary of e-mental health programs and describes different treatment programs with information on their evidence, cost and appropriateness for different mental health conditions. |
| Andrews G, Basu A, Cuijpers P, et al. Computer therapy for the anxiety and depression disorders is effective, acceptable and practical health care: An updated meta-analysis. J Anxiety Disord 2018;55:70-8. | This meta-analysis examines the efficacy of online CBT (eCBT) for PD, SAD, GAD and major depression, including 64 studies. It finds that eCBT is effective in treating anxiety and depressive disorders. In addition, 9 studies compared eCBT with face-to-face CBT and found them to be equally beneficial. |
| Olthuis JV, Watt MC, Bailey K, et al. Therapist-supported Internet cognitive behavioural therapy for anxiety disorders in adults. Cochrane Database Syst Rev 2016;3:CD011565. | This Cochrane review examines online CBT (eCBT) with and without support from a therapist. Traditional face-to-face CBT, eCBT supported by a therapist, and unsupported eCBT are all efficacious with little difference in efficacy between them. Comparisons between therapist-supported and unsupported eCBT should, however, be interpreted with caution due to the limited number of studies. |