Key points
Best practice in blood pressure (BP) measurement, coupled with absolute risk assessment, can help to improve management of cardiovascular risk and inform quality use of BP lowering medicines to improve cardiovascular health in adult patients aged 45 years and over (35 years for Aboriginal and Torres Strait Islander adults).
Use absolute CVD risk to inform when to start pharmacological therapy.

Start with a single ingredient BP lowering medicine for primary prevention.

Confirm and communicate the active ingredient(s) in the BP-lowering medicinesa prescribed for your patients.

Tailor pharmacological therapy based on the assessment of BP and treatment goals.

Ask about adherence to BP lowering medicines.

Measure, manage and monitor BP using a best practice approach, recognising the value of out-of-clinic assessment.

a This includes single, generic and fixed-dose combination (FDC) BP products.
Expert Q&A - home blood pressure monitoring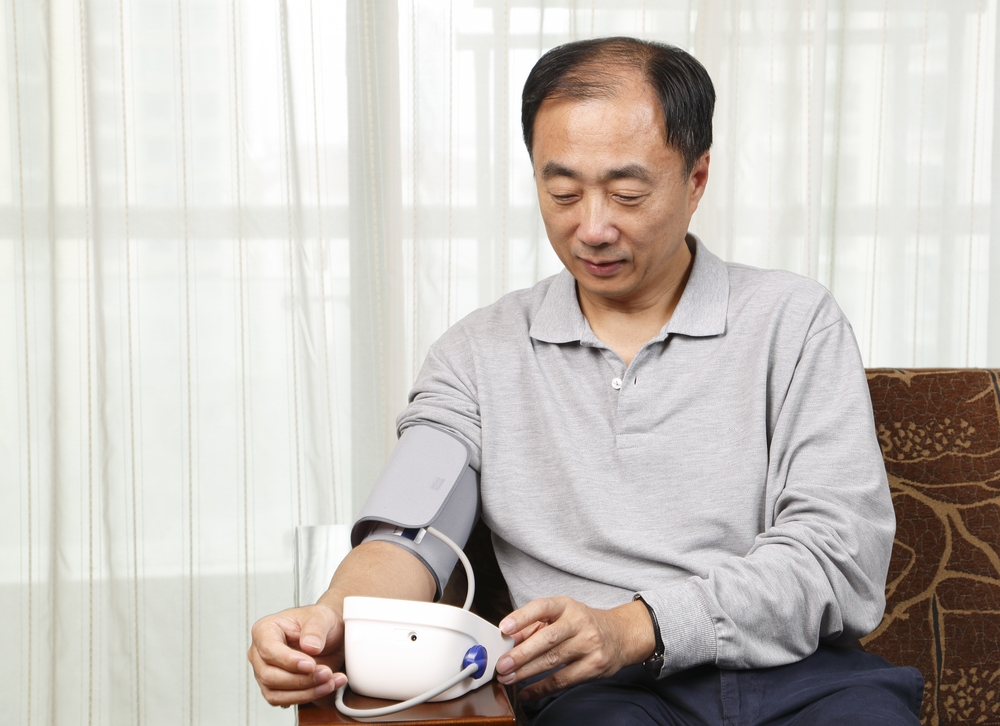 High blood pressure is a risk factor for heart disease and stroke.
Is it worth measuring your BP at home?
MedicineWise News: Blood pressure: measure, manage, monitor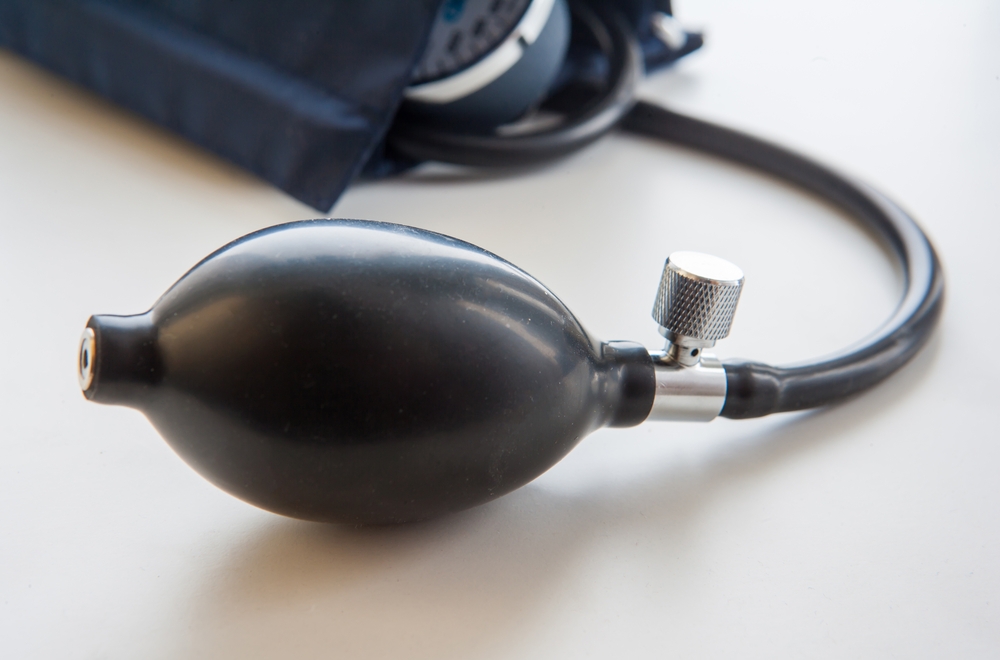 Blood pressure is a well-established and important modifiable risk factor for cardiovascular disease, but is there room to improve how it is used to assess and manage absolute cardiovascular risk?
Australian Prescriber: Home monitoring of blood pressure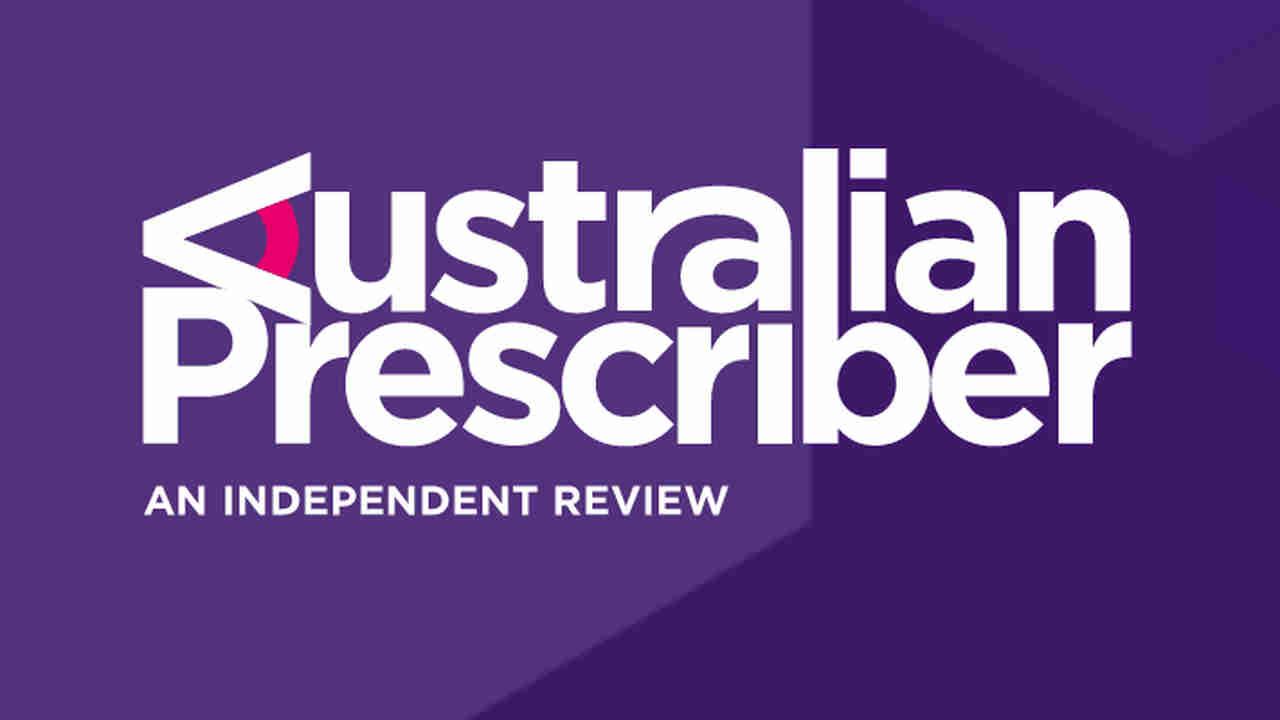 Barry P McGrath
Aust Prescr 2015;38:16-9

Home blood pressure monitoring is complementary to 24-hour ambulatory blood pressure monitoring and clinic blood pressure measurements. It can also help to identify white-coat and masked hypertension.

CPD options
Consolidate your knowledge on blood pressure, brush-up on current guidelines and practices and earn CPD points through our learning activities.
For GPs:
For pharmacists:
High blood pressure and absolute cardiovascular risk
Blood pressure and CVD have a continuous relationship
Observational studies have shown (and meta-analysis have confirmed) that BP and cardiovascular risk have a log–linear relationship that is positive and continuous (ie, as BP rises, the risk of cardiovascular and cerebrovascular events increases).1-3
According to the Prospective Studies Collaboration meta-analysis involving a million adults aged 40–69 years with no previous CVD, the risk of CVD death doubled with each increase of 20 mmHg in SBP or around 10 mmHg in DBP – from pressures as low as 115/75 mmHg.3
Risk of CVD death doubled with each increase of 20 mmHg in SBP or around 10 mmHg in DBP.3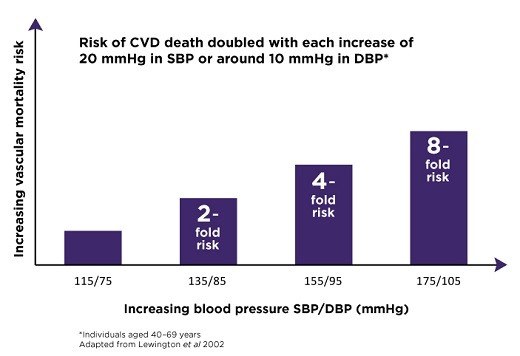 Read more on Absolute cardiovascular risk in clinical practice
Clinical guidelines for blood pressure management
National guidelines are based on a combination of best evidence and consensus among specialists.
Cardiovascular risk calculators