Inflammatory arthritis
Up-to-date information and resources for specialists, pharmacists, nurses and hospitals to optimise the safety and health outcomes of biological disease-modifying antirheumatic drugs and other specialised medicines for inflammatory arthritis.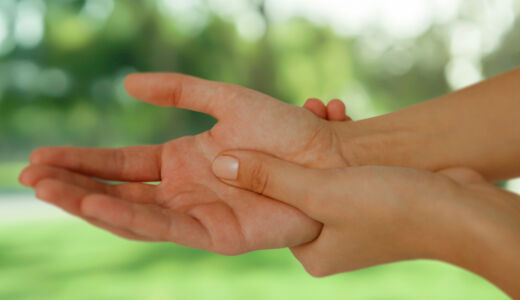 For health professionals
Optimise first-line disease modifying therapy before starting a biological/targeted synthetic disease modifying antirheumatic drug (b/tsDMARD).​
Subcutaneous methotrexate is more efficacious and generally better tolerated than oral methotrexate.
Consider stepwise reduction in the dose of b/tsDMARDs for people with rheumatoid arthritis (RA) or axial spondyloarthritis (axial SpA) who have been in remission or sustained low disease activity for at least 6 months, but do not stop b/tsDMARDs suddenly.​
Biosimilars are safe and equally effective alternatives to the reference biologic.​
Glucocorticoids and opioids have a limited role in the long-term management of inflammatory arthritis and should be used with caution.
Value in prescribing bDMARDs program for rheumatologists
Professor Catherine Hill, ARA President and rheumatologist, outlines how the bDMARDs program will help specialists and their patients, the gaps the program will cover and some of the useful resources that will be available.
In focus
The Australian Living Guideline for inflammatory arthritis
This living guideline presents the best available, current scientific evidence for pharmacological management RA, PsA and axial SpA, including choice of DMARD, combination therapy and down-titration of treatment. The guideline will be continuously updated as relevant new evidence emerges, and includes:

Dose Reduction and Discontinuation Strategies
Opioids for Pain Management
Glucocorticoid therapy as an adjunct to DMARD therapy in the treatment of rheumatoid arthritis

Initial DMARD therapy for people with rheumatoid arthritis
Perioperative use of DMARDs in people with inflammatory arthritis
Find the Australian living guideline for the pharmacological management of inflammatory arthritis here
Video: A new living guideline to provide direction for the pharmacological management of inflammatory arthritis
Dr Sam Whittle, Cochrane Musculoskeletal Alliance member and rheumatologist, introduces the living guideline, explaining how it is developed and the gaps in the evidence it will address.
MedicineWise App
The MedicineWise app is a free health and medicines management app. Features have been developed to support people with inflammatory arthritis, including a dose tracker to manage complex dosing or stepping up or stepping down of medicines.
Find out more

Helping consumers and health professionals make safe and wise therapeutic decisions about biological disease-modifying antirheumatic drugs (bDMARDs) and other specialised medicines. Funded by the Australian Government Department of Health through the Value in Prescribing bDMARDs Program Grant.