National Medicines Symposium 2021
NPS MedicineWise is hosting our next National Medicines Symposium (NMS) 2021 virtually on 18 May 2021
NPS MedicineWise is hosting our next National Medicines Symposium (NMS) on 18 May 2021 as a virtual event. It will be followed by the Choosing Wisely Australia National Meeting to be held on 19 May 2021.
The NMS program is designed to provide the latest content in the medicines and health environment and is delivered by acclaimed experts.

About NMS 2021
The theme for NMS 2021 is 'Evaluating quality use of medicines: How do we know if we're making a difference?'.
A unique cross-disciplinary event, NMS 2021 will bring together the most influential organisations, individuals and decision makers in the health sector to discuss and debate key issues around quality use of medicines and health technologies, and to encourage collective impact with a focus on the needs of the consumer.
Attracting people from all sectors of the health industry, NMS 2021 is a rare opportunity to network, share expertise, ideas and innovations.

NMS 2021 will include plenary sessions, lightning talks, panel discussions and e-poster displays. These sessions will provide an opportunity for health care professionals working in all fields to present and discuss their work with their peers.

Program
NMS 2021 will take place on Tuesday 18 May 2021 from 9.30am - 4.00pm AEST.
All times listed in the program below are in Australian Eastern Standard Time (AEST).
The following draft program will be updated over the coming weeks as speakers and presentation title are confirmed.

Time

Program

Speakers

9.30am-9.40am


Welcome to country

Metropolitan Aboriginal Land Council

9.40am-9.45am


Conference welcome

MC Jenny Brockie

9.45am-9.50am


Official welcome

Dr Andrew Knight, Chair of Board, NPS MedicineWise

9.50am-10.25am


Keynote presentation


What does success in quality use of medicines (QUM) look like (from a clinician and policy perspective)?

Prof Michael Kidd, Deputy Chief Medical Officer

10.25am-11.25am

Panel discussion


Evaluating QUM: where are we now and where do we need to be?

Prof Michael Kidd, Deputy Chief Medical Officer

Ms Leanne Wells, Chief Executive Officer, Consumers Health Forum of Australia

A/Prof Christopher Freeman, National President, Pharmaceutical Society of Australia

Dr Diane Watson, Chief Executive, Bureau of Health Information

Mr Andrew Matthews, Director, Medicines Safety Program, Australian Digital Health Agency

Ms Helen Dowling, Pharmacist Advisor, eHealth & Medication Safety at Australian Commission on Safety and Quality in Health Care


11.25am-11.40am


Break

Poster presentation

11.40am-12.10pm

Keynote presentation


Measuring the impact of complex change programs in healthcare: insights for QUM

Dr Diane Watson, Chief Executive, Bureau of Health Information



12.10pm-12.40pm

Lightning talks

Stream 1 – Collaborations with impact


Stream 2 – Measurement in practice: data and indicators

Stream 3 – Evaluating systems based approaches

Stream 4 – Innovations in Measurement

12.40pm-1.10pm


Keynote presentation


The role of digital health in supporting QUM

A/Prof Melissa Baysari, The University of Sydney



1.10pm-1.40pm



Lunch

1.40pm-2.10pm

Speed networking


2.10pm-2.50pm

Plenary

Measurement in practice: Data and indicators

Prof Mieke van Driel, Mayne Professor of General Practice, The University of Queensland

Prof Nigel Stocks, Head Discipline of General Practice, Adelaide University and Chair, NPS MedicineWise, Data Governance Committee

Prof Sallie Pearson, Centre for Big Data Research in Health, The University of New South Wales


2.50pm-3.20pm


Keynote presentation

The future state for measuring QUM innovation


3.20pm-3.30pm

BREAK

Poster presentation

3.30pm-4.00pm

Closing Panel discussion


Consumer perspectives

4.00pm


Closing address


Adj A/Prof Steve Morris, CEO, NPS MedicineWise

Speakers
Ms Jenny Brockie - MC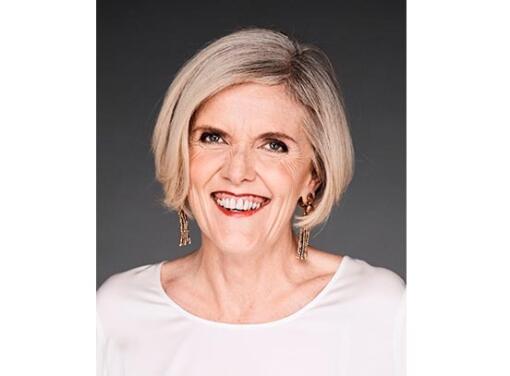 Jenny Brockie is one of Australia's most respected and experienced journalists, broadcasters and facilitators.
Jenny's extensive media career began at the ABC and spans television, online, radio and print. She has won a swag of media awards including the coveted Gold Walkley, two AFI Awards, a Logie, a Human Rights Award and three other Walkley Awards. She was the host of SBS's Insight program for 19 years, and received 8 United Nations Association of Australia Media Peace Awards for her work on the program.
Jenny has hosted important national and international discussions with renowned thought-leaders to explore, challenge and provoke current and future thinking on subjects as diverse as agriculture and the future of food, education standards, security, health, the arts and culture.
She has also interviewed many prominent local and international figures including former Australian Governor General Sir Peter Cosgrove and former Prime Minister Julia Gillard.
Associate Professor Melissa Baysari
Associate Professor Melissa Baysari is a human factors researcher experienced in both quantitative and qualitative evaluations of digital health. Her research focuses primarily on digital health to support safe and efficient medication management, with a particular focus on the design and evaluation of computerised decision support.
Melissa has published widely in the areas of medication safety, electronic prescribing and decision support systems, and her research has had a significant impact on policy and practice, including a number of changes being made to clinical information systems and processes.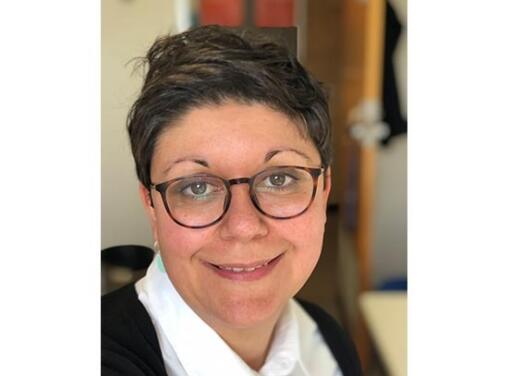 Dr Andrew Knight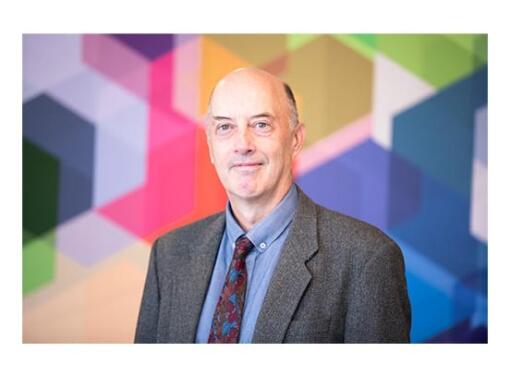 Andrew has been a director of NPS MedicineWise since the 3rd of August 2010 and Chair of Board since 1 July 2019.
He is a staff specialist general practitioner and Director of the South Western Sydney Local Health District Primary and Integrated Care Unit.
Andrew holds academic appointments at the University of NSW and Western Sydney University. He was previously a Director of Training in the Australian General Practice Training Program. He has had extensive experience in quality improvement for general practice through the Australian Primary Care Collaboratives Program. He is the former chair of the Nepean Blue Mountains Primary Health Network.
He is a fellow of the Australian Institute of Company Directors and a member of the NPS MedicineWise Board Governance and Nomination Committee.
Adj A/Prof Steve Morris
Steve has worked in numerous clinical and leadership roles in the health sector, spanning pharmacy practice, community and hospitals, primary care, industry and NGOs.
Before joining NPS MedicineWise, Steve was accountable for the delivery of statewide pharmacy services to the public sector in South Australia, holding dual roles as Executive Director SA Pharmacy, and Chief Pharmacist for SA Health. Originally from the UK, Steve was deputy chief executive of the National Prescribing Centre.
He is passionate about quality use of medicines and the implementation of evidence-based practice, including the use of data and electronic health systems to support best health outcomes for people. Steve holds an MBA and MSc in Health.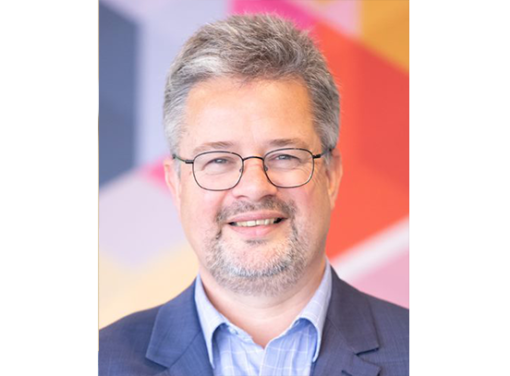 Emeritus Professor Mieke van Driel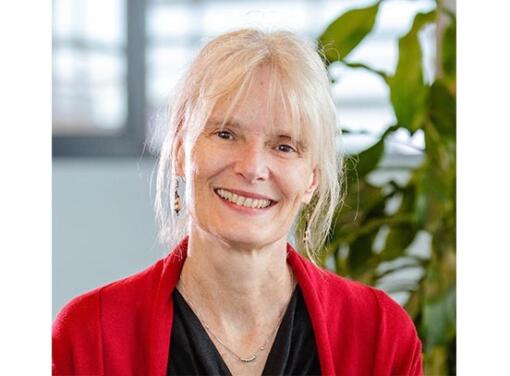 Mieke is a General Practitioner and experienced primary care researcher with an extensive track record in the generation, translation, and implementation of research in general practice. This includes conducting clinical trials and trials of complex behaviour change interventions, such as guideline implementation. Her research on judicious use of antibiotics has contributed to a better understanding of the complex primary care environment and has provided evidence to support effective interventions to change clinician prescribing behaviour.
Since its inception in 2009, she has been involved in the Registrars Clinical Encounters in Training (ReCEnT) study, following the clinical experiences and learnings of Australian GP registrars. She shares her expertise on rational prescribing on various committees and panels, such as the NPS MedicineWise Clinical Intervention Advisory Group and the National COVID-19 Clinical Evidence Taskforce.
In 2021 Mieke retired from her academic roles at the University of Queensland, where she has led the primary care team in the Faculty of Medicine since 2011. She continues to work as a general practitioner in an Aboriginal Medical Service and in remote communities.
Dr Diane Watson
Dr Diane Watson is the Chief Executive of the Bureau of Health Information (BHI), a board-governed organisation that publishes independent reports and information about the performance of the New South Wales (NSW) healthcare system. She has led the establishment of three reporting agencies in Australia that use big data to drive decisions on healthcare provision nationally and locally.
Prior to joining BHI, Dr Watson was the inaugural CEO of the Victorian Agency for Health Information. Dr Watson has held senior management positions for almost 20 years measuring, monitoring and reporting on the performance of healthcare systems to drive improvements in health, care and productivity.
Key dates
Abstracts open: Wednesday, 24 February 2021
Abstract close: Monday, 22 March 2021
Early bird registration opens: Monday, 8 March 2021
Early bird registration closes: Friday, 2 April 2021
Successful abstract authors notified: Tuesday, 13 April 2021
Registration closes: Friday,14 May 2021
Registration
Registration for NMS 2021 is now open. We welcome all delegates and look forward to seeing you online at this virtual event.
Registration fees
The registration fee for all virtual attendees is $100.
Discounted tickets are available for those who would like to attend both NMS 2021 and the Choosing Wisely Australia National Meeting.

The fee is in Australian dollars and includes 10% Australian Goods and Services Tax (GST).
How to register

You must register your participation via the NMS 2021 online portal. You will receive an immediate confirmation via email, including a paid tax invoice. If you do not receive this email, please first check your junk box, then contact [email protected].
Cancellation policy

Registration refunds will not be provided as presentations will be recorded and available for viewing on demand for a set period of time at the conclusion of the event. Cancellations due to extenuating circumstances will be considered by the Organising Committee.
Transfer of registration
You may transfer your registration for this Event to a colleague by advising the symposium secretariat via [email protected].
Registration fees
Registration fees are based on the date of receipt of payment (not the date of registration). All prices are in Australian dollars and include 10% Australian Goods and Services Tax (GST).
| | | |
| --- | --- | --- |
| Registration type | Early registration | Late registration |
| Full registration – NMS 2021 | $100 | $100 |
| Combined registration - NMS 2021 & Choosing Wisely Australia National Meeting | $175 | $200 |
Payment methods
Registration fees can be paid by:

Credit card – MasterCard or Visa. Note that payments will appear as Expert Events on your credit card statement.

We are unable to accept payment by direct debit.
Changes to your registration
You can sign into your registration record using your account email address and password if you need to make changes to your registration. Alternatively, you can request a change in writing by emailing the symposium secretariat at [email protected].
Questions?
Contact the NMS secretariat.


Email: [email protected]pertevents.com.au
Phone: 07 3848 2100
Post: Expert Events, PO Box 351, Hamilton Central QLD 4007 Australia.