Key points
Use spirometry as part of clinical assessment to diagnose COPD and exclude asthma and asthma–COPD overlap syndrome (ACOS)

Use spirometry results to discuss COPD diagnoses with patients
Tailor each patient's medicines using a stepwise approach based on the level and progression of their COPD symptoms
Match the inhaler to the patient

GP survey results: how did this program change practice?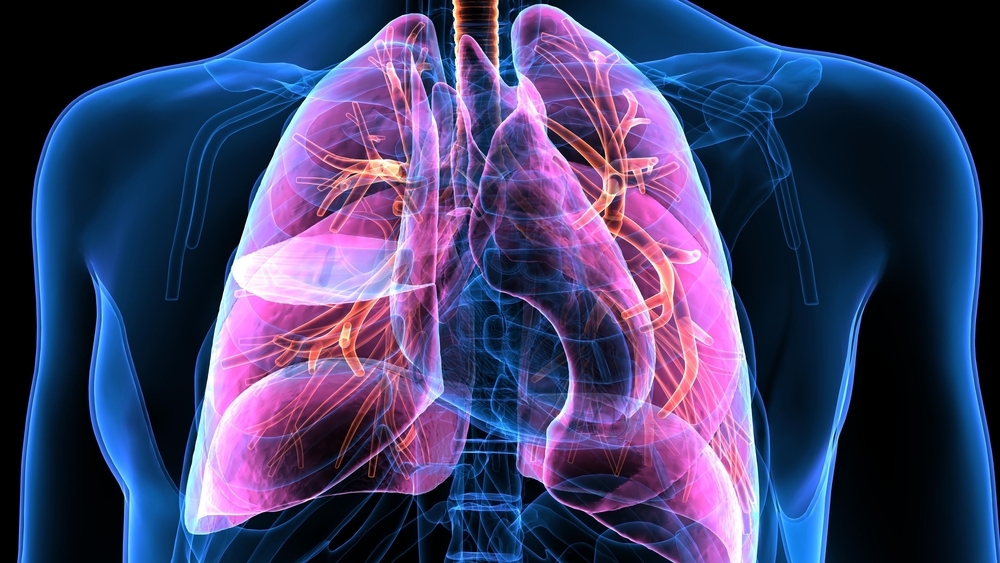 In February 2017, NPS MedicineWise launched the program COPD medicines and inhalers: stepping through the options.
As part of our regular evaluation, we surveyed GPs before and after the program, to find out how their confidence, knowledge and practice in relation to the use of COPD medicines and inhalers had changed as a result of taking part in the program.

Medicinewise News: The value of spirometry in clinical practice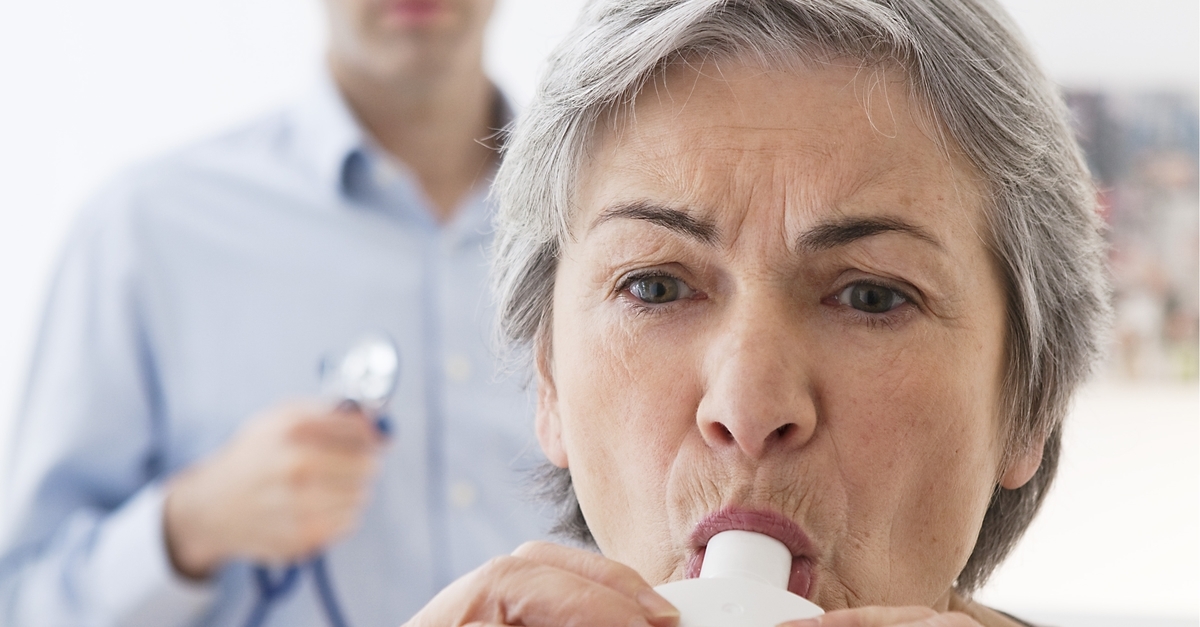 Australian Prescriber: Drugs for chronic obstructive pulmonary disease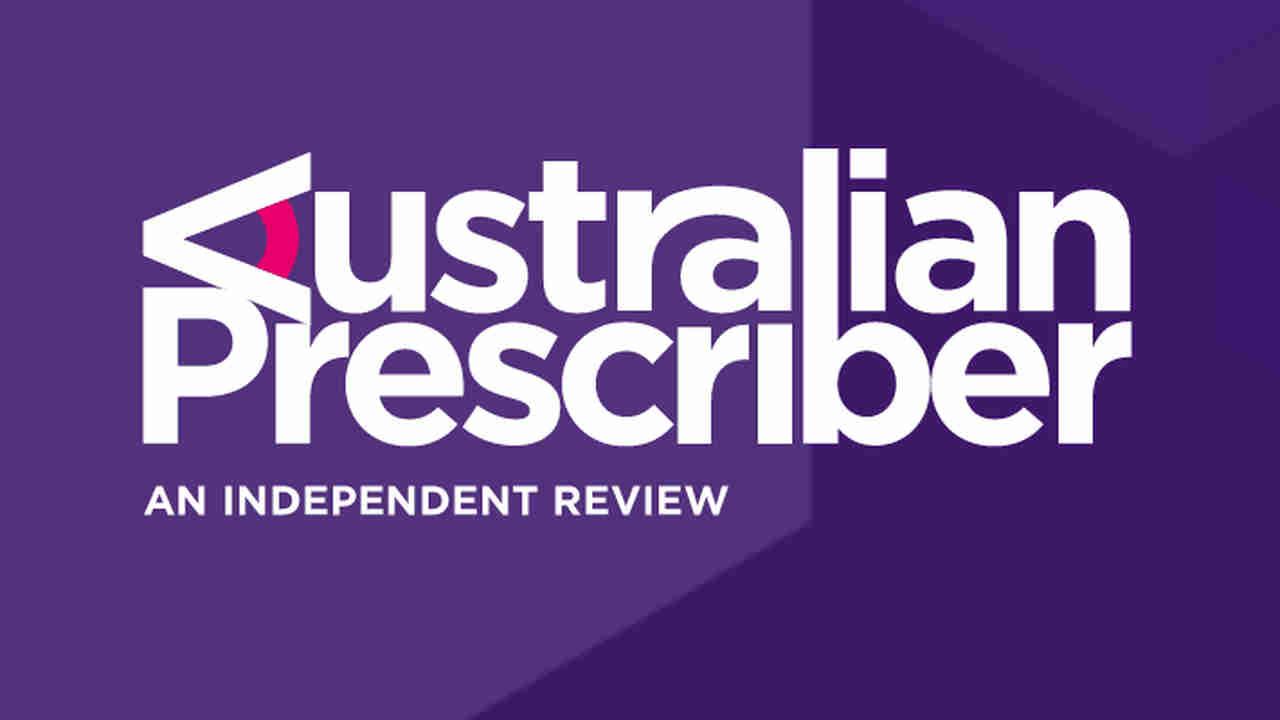 Christine Jenkins
Aust Prescr 2017;40:15-19 Feb 2017
Optimal therapy includes reviewing patients' inhaler use and ensuring they have a self-management plan that enables them to promptly start treatment of infection and exacerbations. In future, treatment is likely to combine a multidimensional management approach with tailored treatment and clinical phenotyping.

CPD options
Consolidate your knowledge about COPD, brush up on current guidelines and practices and earn CPD points through our learning activities.
For GPs:
We are no longer taking bookings for educational visits on this topic
For pharmacists:

For nurses
In my practice: Inhaler technique – it's a repeat prescription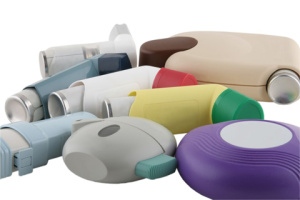 When up to 90% of patients don't use their inhalers correctly, testing and teaching inhaler technique is critical to good management.
Australian Prescriber: Encouraging adherence to long‑term medication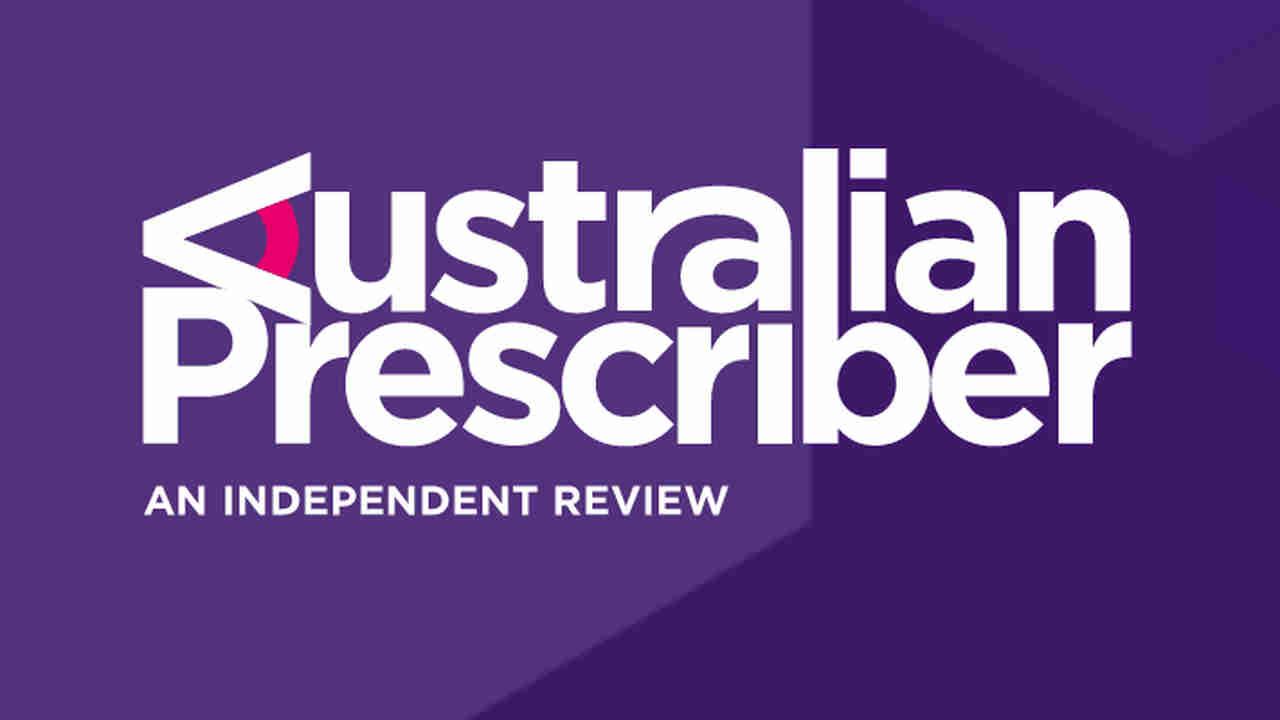 Tim Usherwood
Aust Prescr 2017;40:147-501
Patients should be asked about adherence at every consultation.
Learn more about:
using a collaborative communication style
using the patient's own expressions and responding to their cues
how to normalise non-adherence
using open questions and more specific probes.
using a collaborative communication style
using the patient's own expressions and responding to their cues
how to normalise non-adherence
using open questions and more specific probes.
Australian and international guidelines
COPD-X
The COPD-X Plan:Australian and New Zealand Guidelines for the management of Chronic Obstructive Pulmonary Disease 2016

The COPD-X Plan is the Australian and New Zealand online management guidelines for Chronic Obstructive Pulmonary Disease, produced by Lung Foundation Australia and the Thoracic Society of Australia and New Zealand. It is written as a decision support aid, primarily for general practitioners and other primary health care clinicians managing people with established COPD. It is regularly updated as new evidence is published.
Abramson M, Frith P, Yang I, et al. COPD-X Concise Guide for Primary Care – Version 3.02 Brisbane. Lung Foundation Australia. 2016

This is an evolving document; see the COPD-X website for possible further updates.
The Concise Guide is available as a fully searchable pdf document with internal hyperlinks to assist navigation. Recommendations are easily identified by accent boxes and the recommendations are graded according to the strength and the quality of the evidence. Additional practice tips are included and designed to aid clinical care.
Lung Foundation Australia tools
Stepwise Management of Stable COPD This resource is a one page, stepwise guide to pharmacological and non-pharmacological interventions according to level of severity of disease
Action Plan (with instructions)
This should be completed by the clinician and patient together. It guides the patient in recognising when their symptoms change and what action they should take.

Exacerbation Algorithm – managing a COPD exacerbation in primary care (no longer available)

Information and Patient Support 1800 654 301
Therapeutic Guidelines
Recognisable guideline that is commonly accessed by Australian GPs. Mirrors much of the COPD-X guidelines and provides some additional helpful advice (eg, comorbidities).
International
Clinical tools
Date published : 17 June 2020
Primary Care Respiratory Toolkit from Lung Foundation Australia
Developed to promote the recognition, diagnosis and management of COPD, the Toolkit contains:
Lung Health Checklist - a simple one minute questionnaire to identify those people who are at risk of lung disease

Lung Function Screening Test - For those who are identified at risk based on the Lung Health Checklist. Used together, these tools will help you identify those within your practice who would benefit from diagnostic testing for COPD using spirometry.

Spirometry Calculator – a useful tool for understanding and interpreting spirometry results.

The Lung Age Estimator - has been developed to support clinicians to motivate current smokers to quit, by providing a graphic illustration of estimated lung age.

Designed to guide the primary care practitioner in Optimising function, Preventing deterioration by Developing a management plan, and managing eXacerbations

Getting ready for spirometry
Download a fact sheet on spirometry and how to prepare for a spirometry test.
Research summary
Diagnosis
Reference
Results / Recommendations

Walters JA, Haydn Walters E, Nelson M, et al. Factors associated with misdiagnosis of COPD in primary care. Prim Care Respir J 2011;20:396.


In a 2008 study of 31 Tasmanian general practices, 31% of 341 patients with a COPD diagnosis or who were using tiotropium did not meet the criteria for COPD.

Half of these patients had normal lung function.

Jain VV, Allison D, Andrews S, et al. Misdiagnosis Among Frequent Exacerbators of Clinically Diagnosed Asthma and COPD in Absence of Confirmation of Airflow Obstruction. Lung 2015;193:505-12.


Two pulmonologists reviewed 333 patients with physician-diagnosed COPD and/or asthma. The patients had two or more emergency room visits or admissions over the preceding 12 months, with prospective evaluation over the next 10 months. The study found that a third of these patients had neither asthma nor COPD, and a quarter may not even have any form of airflow limitation.

The study highlighted the importance of spirometry in making the correct diagnosis, which had been performed in less than a third of the patients studied.

Wilt TJ, Niewoehner D, Kim C, et al. Use of spirometry for case finding, diagnosis, and management of chronic obstructive pulmonary disease (COPD). Evidence Report: Technology Assessment (Summary) 2005;1-7.


This systematic review found that spirometry, in addition to clinical examination, improves the diagnostic accuracy of COPD compared to clinical examination alone, reinforcing the importance of spirometry.


Postma DS, Rabe KF. The Asthma–COPD Overlap Syndrome. N Engl J Med 2015;373:1241-9.


According to a case definition of ACOS that has been widely promulgated, the syndrome is estimated to be present in 15 to 45% of the population with obstructive airway disease, and the prevalence increases with age.

Spirometry
Medication management
Reference
Results / Recommendations

Gruffydd-Jones K, Brusselle G, Jones R, et al. Changes in initial COPD treatment choice over time and factors influencing prescribing decisions in UK primary care: in UK primary care: a real-world, retrospective, observational. NPJ Prim Care Respir Med 2016;26:16002.


A UK retrospective observational study (published Feb 2016) including 20,154 COPD patients, suggested that 45% of patients were prescribed an initial regimen containing an inhaled corticosteroid (ICS).

The study concluded that ICS-containing regimens were widely used irrespective of exacerbations, and patients were prescribed ICS monotherapy in the absence of comorbid asthma, which was not recommended by any COPD guidelines.

Rossi A, van der Molen T, del Olmo R, et al. INSTEAD: a randomised switch trial of indacaterol versus salmeterol/fluticasone in moderate COPD. Eur Respir J 2014;44:1548-56.


Milder COPD patients (FEV1 50 to 80% predicted and no exacerbations in the past 12 months) were able to be switched from ICS to indacaterol with no significant differences in FEV1, dyspnoea score, SGRQ score or frequency of exacerbations over 6 months.

The study provided reassurance that switching from salmeterol/fluticasone to indacaterol appeared to be safe in this group of milder patients.

Oba Y, Sarva ST, Dias S. Efficacy and safety of long-acting β-agonist/long-acting muscarinic antagonist combinations in COPD: a network meta-analysis. Thorax 2016;71:15-25.


A network meta-analysis of LAMA/LABA combinations compared with monotherapies found that the fixed dose combinations provided small benefits in lung function and quality of life compared with their monocomponents, with no increase in adverse outcomes. LAMA/LABA therapy reduced moderate to severe exacerbations compared with LABA alone but not compared with LAMA alone. Effects on severe exacerbations were similar with both combination and monotherapies.


Farne HA, Cates CJ. Long-acting beta2-agonist in addition to tiotropium versus either tiotropium or long-acting beta2 agonist alone for chronic obstructive pulmonary disease. Cochrane Database Syst Rev 2015.


A Cochrane systematic review of 10 studies found that the combination of tiotropium (LAMA) plus a LABA provided small improvements in health-related quality of life (mean difference in total SGRQ of -1.34, 95% CI -1.87 to -0.80 over 3 to 12 months) and bronchodilation (mean difference in pre-bronchodilator FEV1 0.06 L; 95% CI 0.05 to 0.07), compared to tiotropium alone.

Adherence
| Reference | Results / Recommendations |
| --- | --- |
| Palen J, Ginko T, Kroke Ar, et al. Preference, satisfaction and errors with two dry powder inhalers in patients with COPD. Expert Opinion on Drug Delivery 2013;10:1023-31. | The total number of patients who produced errors during the first use of any of the inhalers was high (about 50%), but decreased significantly (about 13%) with the second use after instruction by the trainer. |
| Lavorini F, Levy M, Corrigan C, et al. The ADMIT series – Issues in Inhalation Therapy. 6) Training tools for inhalation devices. Prim Care Respir J 2010;19:335. | Health professionals should not rely on only verbal communication either, but rather provide a comprehensive approach with a 'step-by-step' practical hands-on demonstration on the use of the inhalation devices. |
| Press VG, Pincavage AT, Pappalardo AA, et al. The Chicago Breathe Project: A Regional Approach to Improving Education on Asthma Inhalers for Resident Physicians and Minority Patients. J Natl Med Assoc 2010;102:548-55. | Education should also focus on the rationale why the patient needs the inhaler and on the importance of its regular and pertinent use. |
| Dolce JJ, Crisp C, Manzella B, et al. Medication Adherence Patterns in Chronic Obstructive Pulmonary Disease. Chest 1991;99:837-41. | A retrospective study showed that almost 54% of patients stopped their medications periodically over a period of 3 months. |