Active ingredient prescribing
Using active ingredient names on prescriptions helps increase community awareness, promote uptake of generic and biosimilar medicines and contribute to a financially sustainable PBS.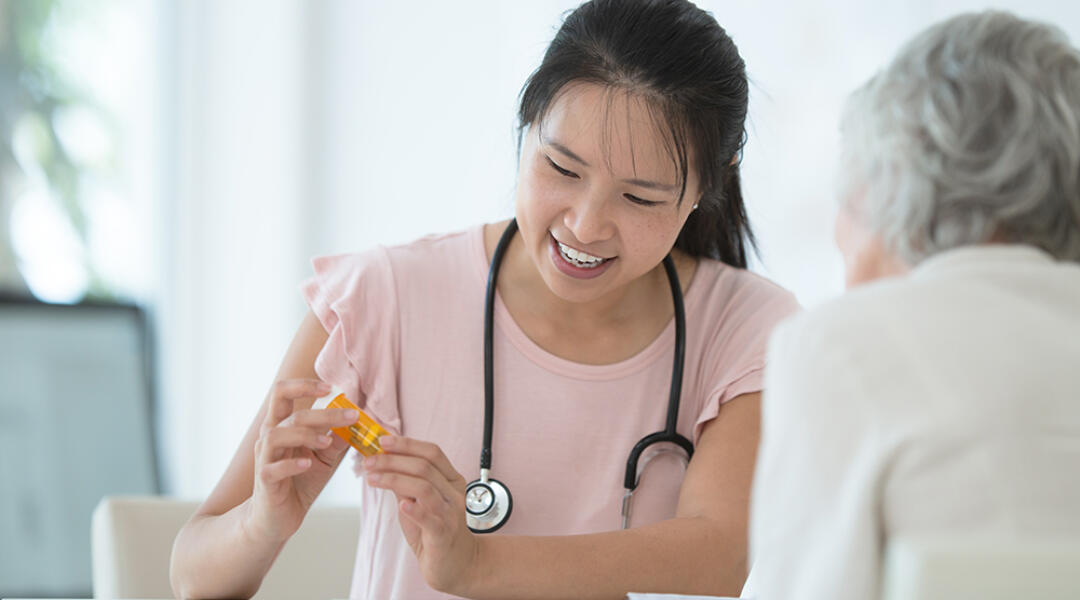 Improving medicine knowledge, maintaining choice
PBS (Pharmaceutical Benefits Scheme) and RPBS (Repatriation Schedule of Pharmaceutical Benefits) prescriptions now need to include information about the active ingredients in each medicine. The inclusion of active ingredients on prescriptions became mandatory on 1 February 2021.
This initiative supports other government activities underway that encourage general awareness around active ingredients, such as the TGA initiative to make active ingredient names on medicine packaging easier to locate and read.

Active ingredient prescribing aims to:

ensure the identification of active ingredient names on all PBS and RPBS prescriptions
encourage greater consistency in how medicines information is displayed
increase patients' understanding of the medicines they are taking
support conversation between consumers, prescribers and pharmacists about options for generic and biosimilar medicines that contain the same active ingredients (and are often cheaper).
Under the regulations, prescribers are required to include the active ingredient on all PBS and RPBS prescriptions except for:
handwritten prescriptions
paper-based medication charts in residential aged care settings
medicines with four or more active ingredients, and

a small number of items specifically excluded from active ingredient prescribing.
A transition period has been arranged to ensure prescribers have sufficient time to update prescribing software to versions which meet the new requirements. From 1 February 2021, PBS/RPBS prescriptions must meet these requirements.

To support pharmacies, and ensure consumers have continued access to PBS/RPBS subsidised medicines during the transition, the Department has agreed to provide a six-month grace period for pharmacy, ceasing 31 July 2021.
Within this period, if a pharmacy receives a prescription that does not meet active ingredient prescribing requirements, the pharmacist should contact the prescriber and request the prescription be re-issued. If the prescriber is unable to issue a compliant prescription for any reason, the pharmacy may supply and claim for the medicine as normal under the PBS or RPBS without penalty.
From 1 August 2021, new prescriptions that do not meet active ingredient prescribing requirements cannot be dispensed as PBS prescriptions and will need to be reissued in alignment with active ingredient prescribing requirements, or dispensed as private prescriptions.
Read more about this initiative.
Documents prepared by the Australian Commission on Safety and Quality in Health Care to support clinicians are also available:
A user guide to support prescribers
A fact sheet for clinicians
List of Medicines for Brand Consideration
List of Excluded Medicinal Items
Any questions about active ingredient prescribing should be addressed to [email protected]

NPS MedicineWise resources for health professionals
Date published : 30 November 2020
Date published : 30 November 2020
NPS MedicineWise resources for consumers