Living with multiple medicines: Organising and storing medicines
Medicines can be harmful if they are not taken as directed, & may not work as effectively if they are not stored correctly.
Medicines can be harmful if they are not taken as directed, and may not work as effectively if they are not stored correctly. People who are taking a number of medicines need to be especially careful not to confuse them, particularly medicines that look alike and have names that sound similar.
Many of the people we spoke to take medicines at different times of the day, so it is important that the correct medicines are taken at the correct time. They have found ways to store their medicines at home, and when going out, that are safe and fit well with their everyday lives.
For some people organising their medicines is simply a part of their life. For others, organising medicines is an unwelcome disruption.
The work involved in organising medicines
Micaela resents having to organise her medicines, which she attributes to her personality.
Sue acknowledges that it is a lot of work organising her medicines. But for her it is natural, as she takes this approach to other areas of her life.
Safety as the primary consideration
The main consideration for people when deciding where to keep their medicines is the safety of children (and, for Lyn, other adults, as she discusses below). At the same time, they need to keep their medicines visible so that they know where they are and they are easily accessible. Having their medicines visible reminds them that they need to be taken.
Some medicines need to be refrigerated, which poses a problem for people who need to see their medicines as a reminder to take them, or for people who prefer to store all their medicines in one place.
Niall keeps his medicines where he can see them but also where it is safe for his daughter and others.
Karen is very close to her niece and nephew. She puts her medicines out of their reach when they come to visit, which is a frequent event.
Sue stores all of her medicines on a tray. This means they are visible most of the time and quickly put away safely when her young grandchildren come to visit.
How people store their medicines
There are many ways that people organise and store their medicines so that they are out of harm's way but within reach. Some people keep their medicines all together in one place; others keep each medicine in the location where they need to take it.
Lyn keeps each of her medicines in different locations around the house, according to where she is when she needs to take them.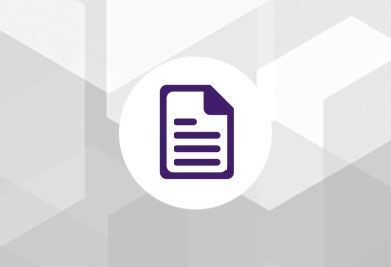 Emma tends not to forget her medicines that can be stored where she can see them. She finds it more difficult to remember the medicines that need to be stored in particular ways.
Storing medicines for portability
A number of people keep their medicines together in a bag that they can easily take with them when they go out or need to go away in a hurry. Some people need to have certain medicines with them at all times, so they can begin treatment immediately if they become unwell. Others keep a spare set of medicines in a bag for travel, or in their car, that is separate to the medicines they use at home.
Phoebe uses a small medication organiser and keeps a bottle of water in the car so she can take her medicines when she is out. The bottle is square and does not roll under the car seat out of reach.
Glenn has a pill box he uses when he is going out. He used to carry a full day's medication in there but found there was the risk of taking his medicines incorrectly.
Jan needs to carry antibiotics with her at all times, so that she can start treatment immediately to prevent any illness becoming serious.
Storing medicines in the original packaging
It suits some people to keep their medicines in the original packaging and remove what they need if they are going away.
Diana has tried storing her medicines in different spots around the house, but has found keeping them altogether and in their original packaging is the safest and most convenient storage method for her.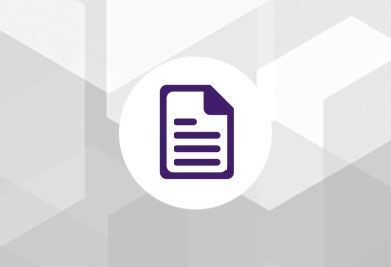 Emma chooses to keep her medicines in the original packaging to prevent accidentally taking too many of a medicine. She uses a medication organiser when she travels.
Storing medicines using dose aids
Taking a number of medicines can mean there are a lot of packages, boxes and bottles of medicines to keep track of. Sometimes the number of boxes and bottles of medicines increases over time and can become difficult to manage. For some people, it began to take too long to take their medicines; others found they were more likely to make mistakes with their medicines.
A number of people we spoke to had discovered 'dose aids', such as dosette boxes and Webster-paks, to help them manage their medicines. They were often introduced to these by their doctor, pharmacist, a friend or family member. Dose aids are medication organisers that can come as pill boxes that people fill themselves. They may have one or two compartments, or up to four compartments (morning, lunch, dinner and evening) for each day of the week.
Some people use medication organisers for all of their medicines on a daily basis, others rely on them just for travelling or going out for the day. They can only be used for tablets and capsules (not other forms of medicine like ointments, creams, inhalers or suppositories) and cannot contain some prescription, over-the-counter and complementary medicines.
Jane has tried a number of different medication organisers and has recently changed to a different one to accommodate a new medication regimen. She has a strategy for filling it to avoid making mistakes with her medicines.
Mia recently thought about ways to help remember to take her medicines. She found some pill boxes online that she liked and that were appropriate for a 30-year-old woman.
Medication organisers that come as blister packs (such as Webster-paks) are filled by pharmacists on a weekly basis for a small fee. People we spoke to who used Webster-paks were often introduced to them by their pharmacist, who noticed the number of medicines they were taking or the complicated regimen they needed to manage. This was most often the case when they used the same pharmacy to fill prescriptions.
For some people, the decision to use a dose aid—particularly those packed by pharmacists—required a great deal of thought and consideration, because it represented a loss of independence or was negatively associated with getting older.
Micaela acknowledges that a dose aid would probably be useful, but she is reluctant to start using one as she feels she is too young.

Helen works in health and ageing policy. As a result, she has a particular view of dosette boxes and believes she does not need one yet. It would not be helpful as it would not address the problem of forgetting to take medicines at work.
People who made the decision and use dose aids find them to be invaluable. This is particularly the case for those who use Webster-paks. These people were spending a lot of time and effort making sure they were taking their medicines correctly; some had used medication organisers that took a lot of time to fill. Switching to a Webster-pak eliminated these inconveniences.
Having a Webster-pak has made an enormous difference to Mary. She is less likely to forget to take her medicines or become confused.

Despite initial reservations, Peter S found Webster-paks greatly increase the ease with which he can take his medicines and were absolutely vital when he was severely depressed.
Emily Klopper, pharmacist, discusses the advantages of using Webster-paks if people are getting confused by their medicines. Although some of the people we spoke to felt they were too young to consider using them, Emily has found they work well for some of her young customers who take multiple medicines.
The Living with multiple medicines project was developed in collaboration with